Goldberg Teases WWE Return Match With Big E
Bill Goldberg talks up a possible match with Big E at some point in the future.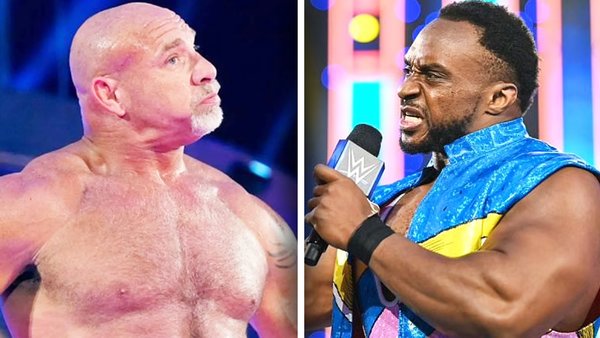 With Big E currently making waves as a powerhouse singles act on the SmackDown brand, it looks as if the Powerhouse of Positivity may well find himself in the crosshairs of Goldberg at some point in the future.
During an appearing on WWE's The Bump, Da Man addressed the possibility of facing Big E – and it's something that Goldberg is clearly keen on.
"Let's be perfectly honest, a different era of Goldberg would match up against anybody. The question is, could this era of Goldberg match up still with people and have it be interesting? I think the answer is absolutely, yes. I think Big E could bring some stuff out of me that I would wanna do just to make Big E proud of me. Getting in the ring with him would be a different situation, but it'd be really cool in its own right."
Goldberg would then go on to discuss a story from his WCW heyday, explaining how he only ever missed one match for WCW, and that was due to him missing his plane after making sure that everybody at a signing event was taken care of.
Wouldn't you know it, but Big E was one of the young kids who was at that signing. As Bill put it, "I'll never forget that day and the fact that I made a positive impression upon somebody like that, who's been so successful at what they do".
Create Content and Get Paid
---