Gunner Announces He Has Left TNA Wrestling
Another performer leaves Dixie Carter's company.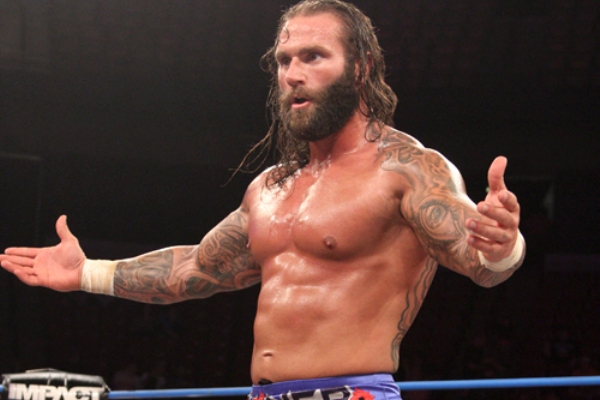 TNA Wrestling has lost another performer as Gunner has exited the promotion. He made the announcement by posting the following messages on
Twitter
regarding his departure from the company. https://twitter.com/TNA_GUNNER/status/612015978566782982 https://twitter.com/TNA_GUNNER/status/611999579723182080 There's no official word from TNA's side of things, but it appears to be a situation where he had a contract coming up and simply isn't staying around either by choice or because they wanted to move on. He hasn't been featured on TNA television regularly for several months, so the move isn't all that surprising. Gunner first made a name for himself in TNA as part of a heel security team that didn't get to wrestle until several months after he was making regular appearances. He won the Tag Team Titles with James Storm, who later ended up costing Gunner his shot at the World Title, which led to the former tag champs having a high profile feud. Gunner also won the now defunct TV Title in 2011 as well. Prior to his career in wrestling, Gunner served in the US Marines and that was something that TNA told their fans when they pushed him as a babyface because it was obviously a smart way to get them to cheer him. https://www.youtube.com/watch?v=QB_UBNGKIvE Gunner is a very good in-ring performer that was able to win over the fans by working hard and looking impressive in the ring. Even though he's not a charismatic guy, he's still a well rounded wrestler that can definitely help any wrestling company he joins in the future.
Create Content and Get Paid
---