Has AEW Quietly Signed This Ex-WWE Wrestler?
The breadcrumb trail points to this former WWE wrestler becoming #AllElite.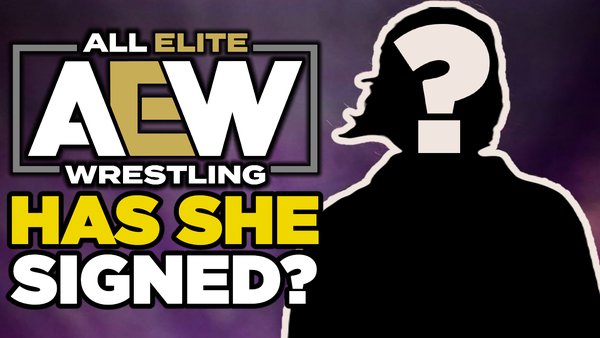 Speculation that AEW has signed ex-WWE wrestler Marina Shafir is mounting after Tony Khan's promotion released an official piece of merchandise for the former mixed martial artist.
A t-shirt bearing Shafir's name and nickname, 'The Problem', was added to ProWrestlingTees.com and ShopAEW.com recently. The official @ShopAEW Twitter account tweeted it out on Wednesday:-
NEW ARRIVAL! The Problem @MarinaShafir! Get her shirt today at https://t.co/9hHlXpcSbp!#shopaew #aew #aewdynamite #aewrampage pic.twitter.com/APDQMW4DtS

— ShopAEW.com (@ShopAEW) January 20, 2022
While AEW has not yet confirmed Shafir's signing, it would be extremely unusual for the promotion to release a shirt for a non-contracted wrestler. Or, at the very least, somebody that doesn't factor into AEW booking plans going forward.
The speculation is strengthened by Shafir's recent Dark record. Debuting with a loss to Kris Statlander on the YouTube series' 14 December episode, she defeated Valentina Rossi in a quick squash on 4 January and beat Reka Tehaka at AEW's 15 January tapings. 4 January was particularly notable as Shafir was given a full ring entrance with her own music, which, again, isn't something AEW would typically do for an unsigned performer.
Shafir has been involved in pro wrestling since joining WWE developmental in May 2018. Her three-year affiliation with the promotion ended with her release in June 2021. Shafir, who is married to NXT's Roderick Strong, recently commented that she was having trouble scoring wrestling bookings because she was "raised in NXT."