Has WWE Released Sasha Banks Or Not?
Another twist in the ongoing story of the Boss' WWE status.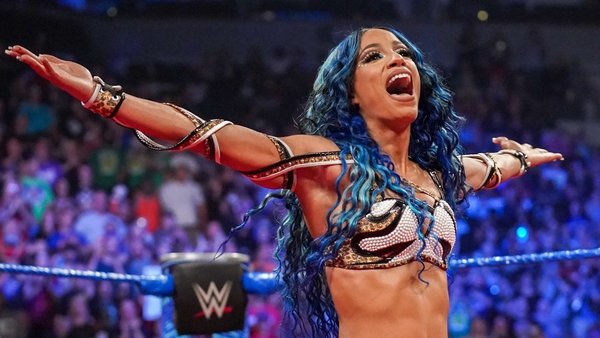 As the is she/isn't she released story rumbles on, there's now a further update on the current WWE status of Sasha Banks.
In a story that's dominated wrestling news headlines for the past week or more, several outlets have been reporting that the Boss is no longer with WWE. Regardless of such reports, there has yet to be anything official on this matter from either WWE or Sasha.
Speaking on Sunday Night's Main Event (as per WrestlingNews.co), Dave Meltzer has said that the WWE exit of Banks is currently being negotiated.
As Meltzer detailed:
"The only thing that I have been told is that they are negotiating it right now. I don't know that the negotiation is final. I know that it's been written [in media reports] that it is. The last I asked, which would have been two days ago, it was not final but it wouldn't shock me if it happened this week."
Meltzer would also add how he wouldn't be surprised if an agreement is made between both parties to not say anything negative about the other if and when they go their separate ways.
Of course, Sasha Banks and Naomi walked out on WWE prior to the 16 May Raw, leaving the Women's Tag Team Titles on the desk of John Laurinaitis and citing their unhappiness with upcoming creative plans for the pair. Following that, WWE suspended the duo, stripped them off those titles, and removed all Banks and Naomi merchandise from WWEShop.com.
Create Content and Get Paid
---