Here's How Much Money WWE's Saudi Arabia Trips Have Made (So Far!)
WWE has made a staggering amount of cash on Saudi Arabian jaunts since 2018.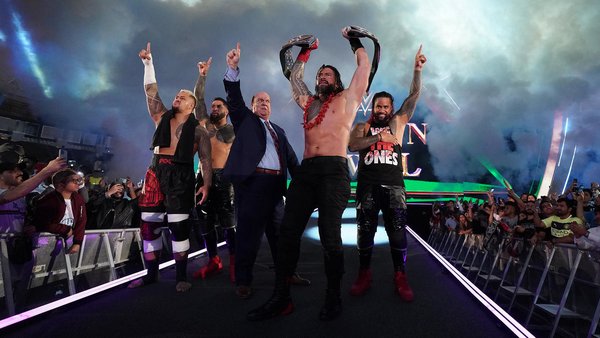 Wrestlenomics is reporting that WWE has pocketed a staggering $400 million for just 8 trips to Saudi Arabia since 2018; that'd take in Greatest Royal Rumble, four Crown Jewel cards, two Super ShowDown specials and Elimination Chamber 2022.
To put that $400m number into context, check this out: Wrestlenomics also claims that these jaunts have dwarfed the amount of cash WWE coffers have taken in on ticket sales for every WrestleMania show ever. Yes, all 38 of them (and that includes the ones which have taken place over multiple nights).
That, ladies and gentleman, is frankly wild.
Adjusted for inflation, the total amount of ticket sales generated by WrestleManias 1-38 sits at approx $250 million. So, basically, WWE has hauled in $150m more for less than 10 trips over to Saudi. That really shows the value of these international stadium shows to the company.
They're not quite finished either. WWE's current deal with the General Sports Authority in Saudi runs until 2027, and that'll set a financial bar no other nation can reach. That includes the company's home base in the United States.
Five more years to reach $1 billion then. Don't rule it out.