Here's Whose Idea It Was To Reference Fired Wrestlers On WWE Raw...
Another update on WWE transforming its recent roster cuts into storylines this week.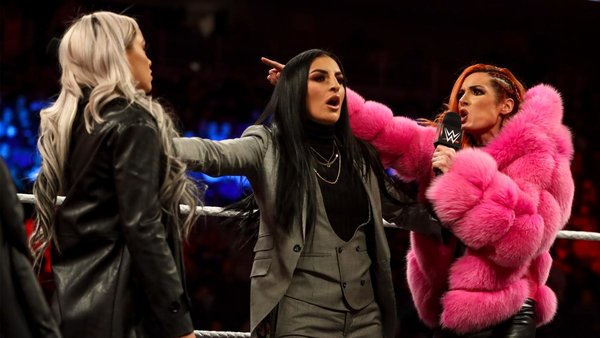 Edge and Liv Morgan both made reference to WWE's recent roster releases on this week's episode of Raw, doing so in their respect segments with The Miz and Becky Lynch, sparking a divided response from fans and critics alike.
The question of whose idea it was to incorporate the cuts into television has hung over Raw since Monday. As far as Morgan goes, the answer is simple.
PWInsider's Mike Johnson reports that Liv's line about Becky's bumper contract being the reason Morgan's friends were no longer employed came from Vince McMahon or another member of the creative team. Interestingly, said line isn't featured in WWE's official YouTube upload of the segment.
Edge, meanwhile, likely came up with his John Morrison reference himself. Johnson states that the veteran has freedom when it comes to putting his promos together and would have likely incorporated the line to add realism to his interaction with Miz, rather than it coming from creative.
WWE has released more than 70 wrestlers in 2021, most of which have been attributed to "budget cuts." Morrison was amongst the latest batch of talents to be let go on 18 November.
Create Content and Get Paid
---