Horrifying Injuries That Changed Wrestlers FOREVER
"The Hazards Are Real", starring Saraya, CM Punk, Stone Cold Steve Austin and Nikki Bella.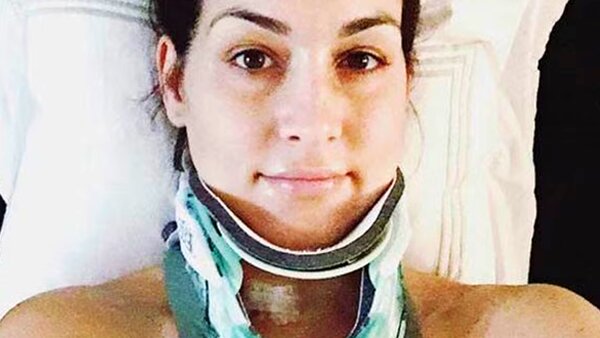 When wrestler shoot interviews were first popularised in the late 1990s, there was something revealing and disheartening about how little some of them could even recall about specific nights that had lived with you - the wrestling fan - every day from the moment you saw it.
A random name from a random show, but let's pretend it's Wayne "Honky Tonk Man" Ferris (before he became a grifter on those things) and he's asked about working SummerSlam 1989. That night, he worked Dusty Rhodes in a comedy knockabout that ended when Jimmy Hart errantly nailed him in the head with a guitar that didn't look all that gimmicked.
His first response would probably be to ask where the event was - the old guard couldn't give a toss what your favourite themed show was, only how good the hotel, airport and parking was around the building - and then double check who the opponent was, and then trail off into another story about how they did a better job on a house show practice match you'll never see. That SummerSlam 1989 trivia you wanted, that sweet Dusty Rhodes anecdote, just disappeared in a cloud of smoke. Literally, based on one of Honky's recreational lists.
We can't be too precious about them not being precious. A match is just 10-20 minutes out a long day as part of an even longer life as travelling pro wrestler. It's a really hard way to make money over a long period, especially when...
10. Stone Cold Steve Austin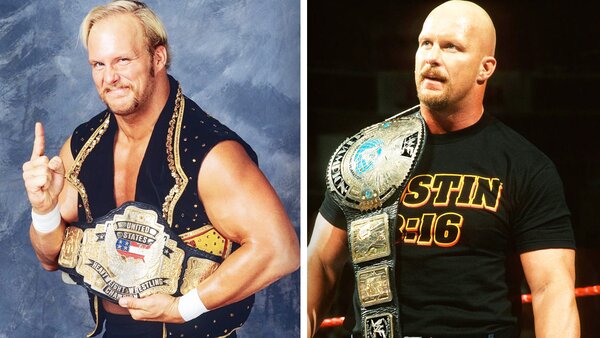 ...you break your neck. And you still get up.
Stone Cold Steve Austin's career should have been over following the SummerSlam 1997 Intercontinental Championship match with Owen Hart. If the same thing happened in 2023, it would be.
'The Rattlesnake' landing full force on his head and neck following a tombstone put him down and out in an instant, but a "kiss my *ss" stipulation improbably drove him to catch Hart with the weakest roll-up in history and claim the gold. It'd be one he'd never defend - Austin was forced to surrender it when he couldn't get cleared. But the mere three months he spent on the shelf altered his trajectory forever anyway. With no matches to have nor Harts he could physically fight, he shifted his attention to various company authority figures.
Aside from how quickly he was back hitting Stone Cold Stunners (weeks, rather than months), the man so mechanically sound that he was brought in as a 'Ringmaster' had to pivot to a basic but incredible new style. Main events should be suited to stars and not the other way around, so that's what happened. Attitude Era headline clashes were suddenly crowd brawls with electrifying and bombastic shortcut finishes, and both promoter and performer were better for it.