Horrifying Injuries That Changed Wrestlers FOREVER
7. Sid Vicious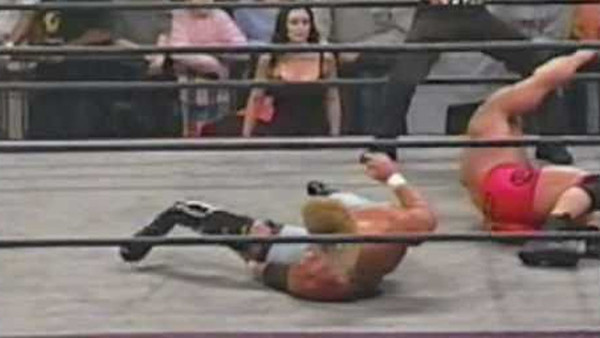 There may not have been too many windows of opportunity left open for Sid Vicious once WCW went under, but Vince McMahon's historic affection for the big man might have afforded him one last big run during the 2001 invasion had he not suffered this horrific injury just months before the buyout.
Leaping from the top rope, Vicious suffered a horrifying compound fracture as he planted himself while trying to hit a big boot with the other leg in the main event of January's WCW Sin pay-per-view. The match fell to pieces as did the remainder of Sid's WCW run before the company was done and dusted, and he only wrestled a further 24 matches over the following 16 years.
A man that loved softball as much as he did the hard life of a pro wrestler, 'The Master & Ruler Of The World' may well have been happy with his lot before this infamously brutal blow, but never in his career had the risk versus reward ratio felt any wider.