How AEW Got A Five Star Match With NO Fans
In which crisis also means opportunity.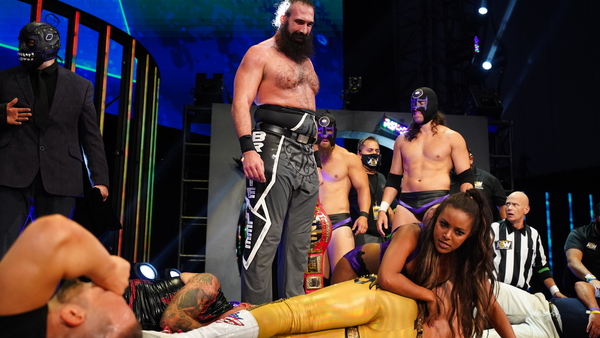 You try not to chase the thought, because it's depressing and it diminishes what little remains to enjoy in an unrecognisable world, but virtually everything about pro wrestling post-March 2020 is bittersweet, even (especially) the triumphs of this no-fans era.
Of course, something like Mr. Brodie Lee's ascent has been immensely rewarding to witness - but how much better would it be, if a red-hot, 4,500-strong Dynamite crowd pissed him off by chanting for John Silver?
Roman Reigns should be casting a knowing but uncaring look at the fans chanting for him now where they crucified him back then. #SignEddieKingston was a really nice and earned thing to have happened, but that incredible, gutsy performance demanded booming chants of "Please come back!"
Jon Moxley should be making buildings shake. FTR should be registering lowkey disgust at the 'This is awesome!" chants that would have met their matches alongside the Young Bucks. Sasha Banks should have been unable to suppress her glee at the support receiving her slow-burn babyface turn.
And if it's not bittersweet, it's plain bad. RETRIBUTION. Fake Doinks. Mandated entrance poses to nobody. And if it's not plain bad, or brilliant, wrestling just exists as this glum echo of what it should be and what it once was. Average feels crushingly pointless now.
CONT'D...(1 of 6)