How Booker T Accidentally Spoiled WWE's Men's Royal Rumble
The Royal Rumble 2022 Kickoff Show included one major spoiler...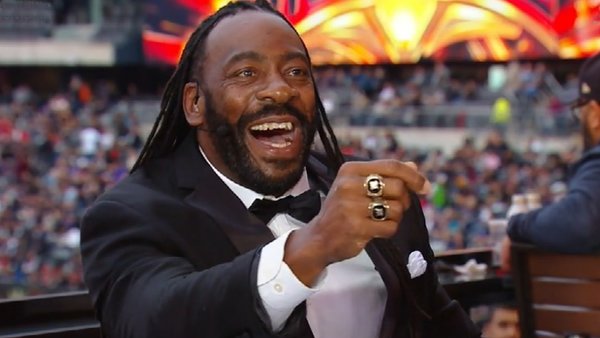 While the winner of the 2022 men's Royal Rumble match appeared to be quite obvious the moment Brock Lesnar lost his WWE Championship to Bobby Lashley earlier on the 29 January card, anyone tuning into the event's Kickoff Show would have inadvertently had the over-the-top-rope battle royal spoiled a few hours prior.
Occupying his usual role as a panellist on the Kickoff Show, Booker T predicted that Lesnar would win the Royal Rumble when asked.
This wouldn't necessarily qualify as a spoiler if Lesnar had been announced for the bout at that point, but he wasn't. As far as kayfabe was concerned, Lesnar was facing Lashley, not entering the main event.
Brock ended up making his surprise appearance at number 30 in the match, throwing out Riddle, Bad Bunny, Shane McMahon, Randy Orton, and Drew McIntyre, scoring the victory. Roman Reigns and Paul Heyman had screwed Lesnar out of his WWE Championship vs. Lashley prior to this.
WWE has announced that Lesnar will name his WrestleMania 38 opponent on tonight's episode of Raw. Though they currently reside on different brands, this is expected to be Reigns, with the Universal Title on the line.
Create Content and Get Paid
---