How Paul Heyman Wrecked This Ex-WWE Star's Push
A former WWE star has revealed that Heyman shut his new gimmick idea down.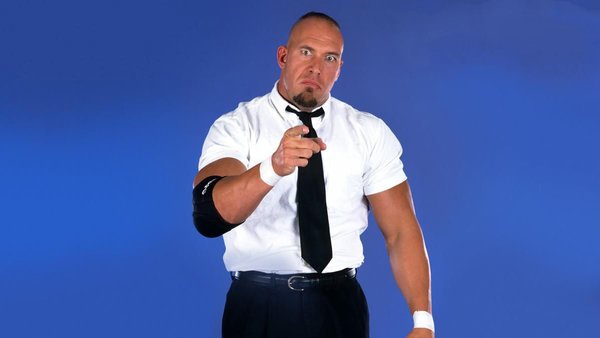 Former WWE star Bull Buchanan has revealed that none other than Paul Heyman put the brakes on his expected character change back between 2000-2002.
Bull told 'Developmentally Speaking' that he was set to have a stab at reprising Dan Spivey's short-lived Waylon Mercy character on the main roster. He'd even trialled the gimmick down in developmental at OVW, and Michael Hayes believed Vince McMahon would love what Buchanan was doing.
Heyman, who was in charge of SmackDown creative when the gimmick landed on his desk, said no. He dismissed the notion of Bull also being announced as Jamie Noble's cousin, because he didn't want Buchanan becoming "a third wheel" alongside Noble and Nidia.
So, Bull started hanging around with rising star John Cena as "B2/B-Squared" instead. That didn't really go anywhere, and Buchanan still thinks it was a missed opportunity to leave the Mercy reprisal on WWE's cutting room floor.
He would've had loads of fun giving that a bash.
Heyman didn't think it'd work though, and Bull understands why Paul was hesitant to water down what Noble and Nidia were doing. Still, he could've become "Waylon Mercy" separately.