How The Wednesday Night War Was Won On The Very First Night
AEW Dynamite and NXT each showed their hand in just 15 minutes...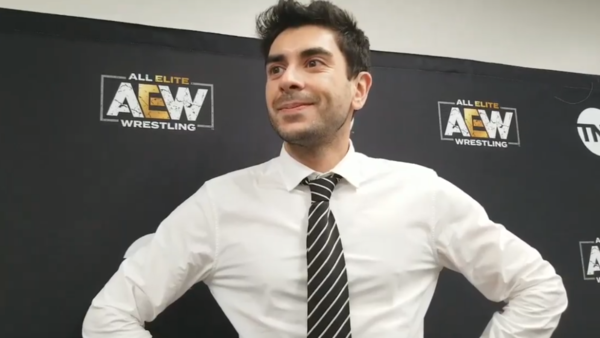 The Wednesday Night War is over.
Sure, there are some weeks like this one, in which you're reminded that AEW Dynamite isn't quite perfect. And yes, NXT presents good-to-very-good bell-to-bell action and might win a rare week in which it revives an old WCW pay-per-view brand and literally plasters it on the show.
But it's over. NXT has bested Dynamite just once in the key demo, and has scored what amounts to a few consolation goals in terms of overall viewership. AEW is even tripling NXT in the demo when not merely battering it. Where AEW has become the epicentre of pro wrestling conversation, there is no buzz on the back-and-yellow brand. The second Fight Pit didn't draw as well as the original, but that can be classed as a noble failure. NXT did the work. But in what can be classed as an indictment, NXT b*llocksed up Rhea Ripley's push despite her building the audience like no other performer.
The real war is now being fought between Dynamite and WWE Monday Night RAW. AEW is gunning for those demos and has even fired off some shots in 18-49: the fallout from Winter Is Coming scored better ratings than WWE's flagship managed the week prior. The Wrestling Observer's Dave Meltzer calculated that Dynamite, should viewing trends continue, is on course to defeat RAW regularly by November/December 2022.
The Wednesday Night War was over, in fact, on the very first night.
CONT'D...(1 of 6)