How Triple H Is Planning To Fix Vince McMahon's Final WWE "Mess"
Triple H's final WWE challenge awaits as he undoes Vince McMahon's dubious creative legacy.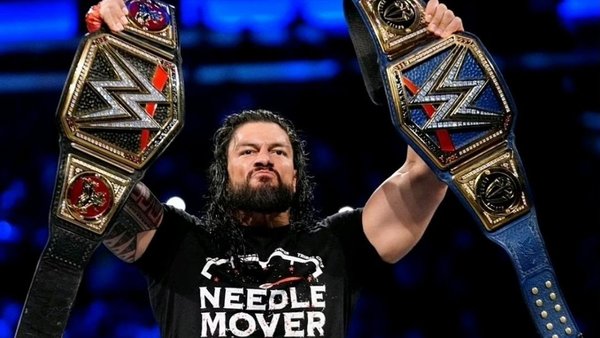 WWE plans on splitting its men's world championships up by SummerSlam 2023, with a new report describing the situation as Paul 'Triple H' Levesque undoing Vince McMahon's "final mess" in the promotion.
WrestleVotes and GiveMeSport have reported as much. The two outlets' latest collaboration states that WWE's creative team is working hard to overcome this "obstacle", stating that WWE didn't have a specific plan for Roman Reigns when he became a dual-champion at WrestleMania 38.
Levesque was "handed this mess" upon inheriting WWE's lead creative position when Vince resigned in disgrace last July, with the 77-year-old stepping down as Chairman and CEO amid allegations of sexual misconduct.
Now, Triple H plans on splitting up the Undisputed WWE Universal Championship by SummerSlam. That event takes place in Detroit, Michigan on Saturday, 5 August 2023.
Reigns is fast approaching the one-year mark with both world titles over his shoulder. He puts the gold on the line against Royal Rumble 2023 winner Cody Rhodes at WrestleMania 39, where he is widely expected to lose.
Rhodes has spoken openly on the subject of splitting the belts up post-WrestleMania, indicating that he may be in favour of such a move.