How Well Do You Remember WWE Extreme Rules 2019?
Baron Corbin and Lacey Evans in the main event? Now that's a horror show!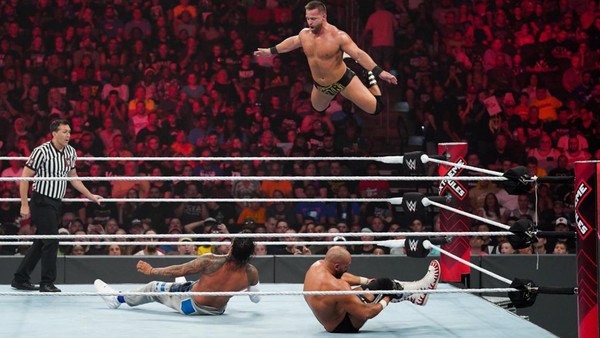 This year's Extreme Rules, or to give it its full title, 'The Horror Show at Extreme Rules' promises to be one of the most unique WWE events in recent history, possibly ever. The booking team have thought outside the box and gone with a number of outlandish ideas, from Bray Wyatt and Braun Strowman meeting in a 'Swamp Fight' to Seth Rollins and Rey Mysterio trying to gouge each other's eye out and, and maybe most bizarrely, Dolph Ziggler getting a WWE Championship match in 2020!
It will certainly be eventful. But it's fair to say last year's event was also a newsworthy show packed with numerous title matches, unique stipulations and topped off with a Money In The Bank cash-in at the end of the night.
But with a cluttered card consisting of a total of thirteen matches on the night, how well do you remember WWE Extreme Rules 2019?
Answers at the end!
1. What Was The Opening Match On The Pre-Show?