How WWE Raw Foreshadowed An Escape From The Empty Arena Era
Pops. Moves. Gear. I don't like going outside, so bring me everything here...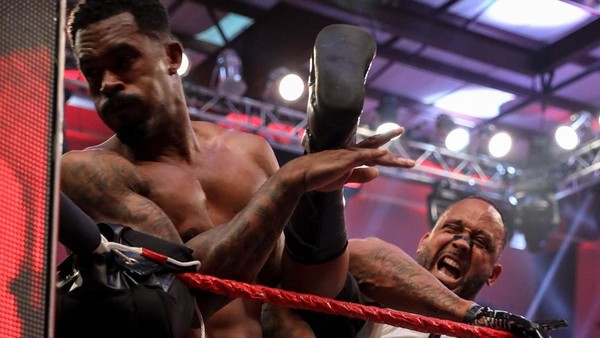 The May 25th edition of Monday Night Raw offered three relatively similar hours of WWE television to the sort we've had over the past 20-odd years, so married is the brand to a format that steered it out of jeopardy and into commercial prosperity all those decades ago.
Relatively similar, but not identical. There was a crowd of NXT trainees there to give the main roster stars reactions for the first time since March, even if the sterility of the show was still hard to shake from inside those extremely familiar Performance Center walls.
Relatively similar because they were behind plexiglass for safety measures that could have replicated a fiery ice hockey atmosphere before the ostensible obstacle was made impotent by a closing segment where they all rushed the ring. But more on that later.
Relatively similar, because the Raw formula is somehow so robust that the company managed to hardly change a thing about their output outside of the talent available to them. This is not a compliment. The Empty Arena Era (as has been settled on as a label for this accursed period in company history) sparked the need for innovation at WrestleMania and Money In The Bank, but the company seemed to defiantly stick to protocol on television.
Necessity proved the mother of invention at the 'Show Of Shows' via the Boneyard and Firefly Fun House matches, but the same can't be said for most Mondays, Wednesdays and Fridays. WWE took a look at the world and tried to make it feel as much like the "Universe" as it could, paradoxically making it less of an escape from reality than normal.
It's less than ideal, but we are where we are. Actually, about that...
CONT'D...