Huge Update On Pat McAfee's WWE Future
A recent Wade Barrett interview revealed what's happening with Pat McAfee and WWE.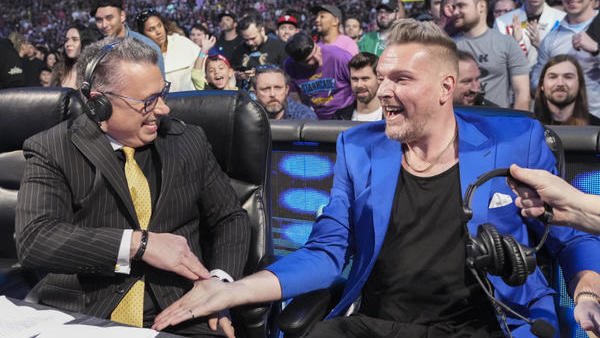 Wade Barrett has revealed that critically-acclaimed colour commentator Pat McAfee won't be back behind the desk on episodes of SmackDown any time soon - Barrett told the Daily Star that he and Michael Cole will continue on as the blue brand's announce team "going forward".
That doesn't mean Pat won't show up for special occasions though. He was a surprise guest at Royal Rumble, for example, and could drop in for a match or two every so often. Currently, there are no plans to bring the popular analyst back to SmackDown full-time.
He's just far too busy with other projects for that.
Wade put McAfee's skills over during the interview by calling him "an incredibly talented guy". When asked if he was locked in as SmackDown's full-timer alongside Cole, Barrett rightly pointed out that he was "as permanent as you can ever be in a role in WWE".
Barrett knows the score, basically. WWE tends to change announcers often, so nothing is concrete in the company as far as commentary teams go. In fairness, Wade has done an excellent job of replacing Pat, and has built up some nice chemistry with Cole.