Iconic WWE Manager Pitches Working With Omos
Someone from WWE's past wants to return and manage somebody from Raw's present!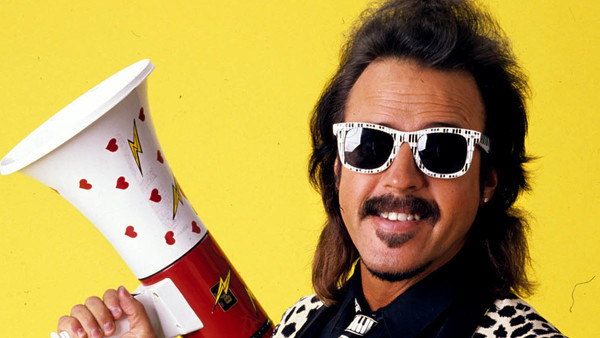 Jimmy Hart wants to bring back the megaphone and bark encouragement to WWE's towering monster Omos from ringside.
The iconic manager told Fightful Select that he'd put Omos at the top of his own personal wishlist if WWE chiefs ever came calling and asked him to work another run. Of course, MVP is currently Omos' manager, so Jimmy would have to oust him from the role first.
Let's be honest, that isn't happening anytime soon.
It's fun that Hart is still paying attention to the current product though, and that he enjoys fantasy booking his own pairings with those on the active roster. His work alongside The Hart Foundation, Honky Tonk Man and more definitely elevated some of wrestling's best over the years.
The less said about his work alongside WCW's ill-fated Renegade (Ultimate Warrior rip off) character, the better however. That was a misstep, but Jimmy believes he could do some special things alongside Omos and help take the big man to new heights.
It's important to note that he wasn't dissing MVP with his words - no, Hart was merely playing around with fantasy scenarios.