Impact Wrestling Reportedly Tried To Sign Chris Jericho To A HUGE Contract
The "Demo God" could have ended up somewhere else.
Chris Jericho totally reinvented himself by joining AEW last year, giving wrestling fans the best sketches of his career so far. It turns out that things could have gone way differently.
According to The Wrestling Observer's Dave Meltzer (via Ringside News), Impact Wrestling tried to get him on board by offering a ton of money, but the contractual offer made by Tony Khan was way too good to refuse it:
"You know Gallows and Anderson didn't come cheap and they offered a ton of money to Chris Jericho, not Tony Khan money, but they offered him a ton of money to try and get him. If there wasn't a Tony Khan I don't know, I mean I think Jericho would have gone to Vince. Maybe he would have gone [to Impact]. Maybe he would have enjoyed that he could call his own shots."
Jericho on Impact would have been a true paradigm shift, but the AEW opportunity pipped it. However, the self proclaimed "Demo God" is still best friends with his Canadian buddy Don Callis, executive vice president of Impact Wrestling, and there's absolutely no animosity between the two parts.
He also appeared in a recorded video on Dynamite, congratulating Jericho for his thirty years in the business.
Chris Jericho Quiz: How Well Do You Know The List Of Jericho?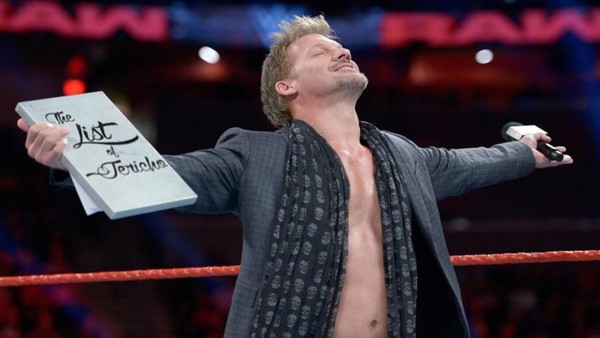 1. Which Former WWE Writer Came Up With The Idea For The List Of Jericho?