IMPACT's Scott D'Amore Teases The Return Of TNA
IMPACT EVP teases that the TNA brand could make a return.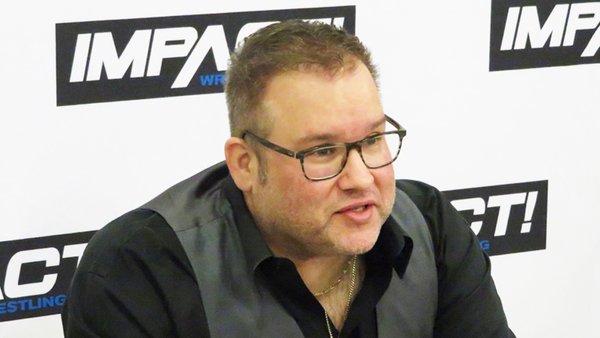 If you picked 'TNA making a return' in the 2021 sweepstakes, you may well be in luck.
During an appearance on the Wrestling Perspective Podcast, IMPACT Wrestling Executive Vice President Scott D'Amore discussed how the TNA brand could make a return.
"As we come out of this pandemic environment and get back out there, certainly that's a possibility. It's a possibility that the TNA brand could return. I think it's one of the things many – and certainly not at the top of the list – but one of the things that the pandemic has robbed us of, is that opportunity to see a return of TNA."
Suggesting that the TNA brand could be used as a showcase for the Knockouts division, D'Amore added:
"We have so many unbelievable Knockouts. Maybe we'll end up continuing to grow the Knockouts division and give them their own separate platform."
Considering that part of the reason the TNA initials were chosen in the first place was to play on the awful '!*$% and ass' label, it would surely be a questionable and somewhat disrespectful decision to have your female talent get their own platform and then dub it TNA, no?
What is these days known as IMPACT Wrestling began life back in 2002 as a creation of Jeff and Jerry Jarrett named NWA: Total Nonstop Action. In 2004, the NWA element was dropped and the promotion became known as simply Total Nonstop Action. The IMPACT Wrestling name has been in use since September 2017.
Before the world was thrown upside down, IMPACT had plans for a TNA: One Night Only event during WrestleMania 36's week of celebrations. Those plans were shelved once COVID-19 hit, although IMPACT did have Moose resurrect the TNA World Heavyweight Title in April 2020 – before Rich Swann unified that belt with the IMPACT Wrestling World Championship last month.
Create Content and Get Paid
---