IMPACT's W. Morrissey Claims He's Buried The Hatchet With Joey Janela
The former Big Cass spills the details on his 2019 backstage interaction with Joey Janela.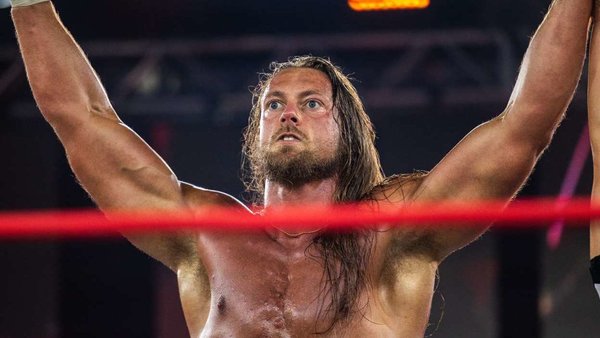 W. Morrissey has seemingly put his infamous past with Joey Janela behind him.
Speaking on Sean 'X-Pac' Waltman's Pro Wrestling 4 Life podcast, the former Big Cass explained (h/t Fightful for the transcription):-
"I spoke to Joey the weekend of WrestleMania at GCW. I did a show and spoke to Joey. We're really cool. We buried the hatchet. That was one that I genuinely needed to apologise to the guy in person. I like to do things face-to-face and was looking forward to going to the show. I didn't know if he was going to be there. I know he's associated [with GCW] and was hoping he would be there. I happened to walk in and we started talking right away. I was super happy about that. He's as cool as can be and I appreciate him being super understanding".
In 2019, Morrissey was booked on a WrestlePro event, during which he chased 'The Bad Boy', allegedly threatening to kill him. The seven-footer also reportedly accused other members of the locker room of stealing his personal belongings and also got into a physical confrontation with Pat Buck, the WrestlePro owner.
Following his WWE release following the Money In The Bank pay-per-view in June 2018, Morrissey - adapting the name of Caz XL - became a controversial figure within the industry. This stemmed from him dealing with addiction and mental health issues at the time.
Morrissey made his return to pro wrestling at the end of February, aiding Hernandez in making the save for his long-term WWE partner, Enzo Amore. He had last wrestled in September 2019 at a Northeast Wrestling event, teaming with Wrecking Ball Legursky in defeating Bill Carr and Bull James.
As revealed earlier this month, W. Morrissey is signed with IMPACT Wrestling through to October's Bound For Glory pay-per-view.
Create Content and Get Paid
---