Independent Female Star Says She's "Too Inappropriate" For WWE
A woman who has worked in ROH, Impact and more says she's too wild for WWE.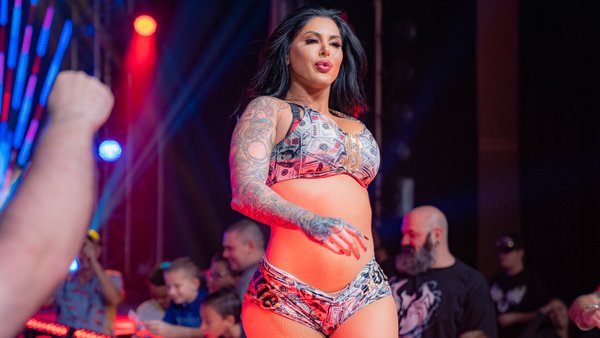 Ex-Impact Wrestling and ROH star Katie Forbes thinks she might be a bit too risqué for WWE.
Forbes told the 'XenaDidThat' show that she'd love to work for Vince McMahon's operation someday, but that she's also under no illusions about how she'd fit into the juggernaut. The controversial female act, who is currently in a relationship with former WWE fave Rob Van Dam, admits she is "scared of" dipping a toe in to find that the company isn't for her.
So, at least "right now", Katie is content to be herself on the independent circuit and have some fun. That's not to say she's ruling WWE out forever though - Forbes just realises she's a bit too "scandalous" for WWE's corporate world at the moment.
Change isn't in the air on that front either.
Katie also noted that WWE's "quick turnaround" (in terms of releasing characters that fans had only just started to get invested in) is concerning. She wouldn't like that to happen to her, basically, which is understandable.
Forbes' fans shouldn't hold their collective breaths. They likely won't be seeing her in WWE any time soon.
Create Content and Get Paid
---