Interesting New Detail On WWE's Presentation Of Brock Lesnar
WWE is trying to get THIS tagline over for Brock Lesnar at the moment.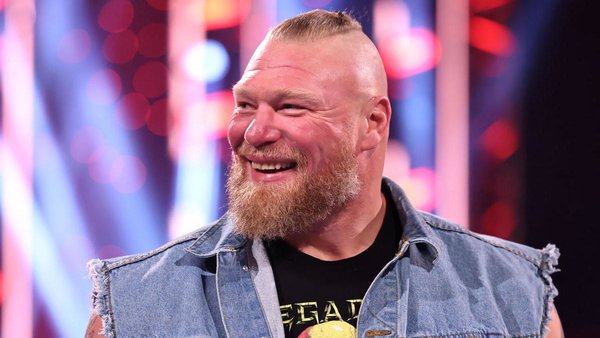 As if Brock Lesnar wasn't already marketable enough, WWE is now making it a point to hammer home a new tagline for its multi-time world champion.
Fightful Select notes that on this week's Raw, WWE made it a point to emphasise Lesnar as "the most decorated combat sports star of all-time." This likely explains Cody Rhodes' use of the phrase when addressing Lesnar in his Raw promo.
Lesnar and Rhodes are set to go one-on-one for the first time at Backlash 2023 next Saturday, 6 May.
While it sounds lofty, the idea of Lesnar as "the most decorated combat sports star of all-time" isn't entirely far-fetched. He is a 10-time world champion in WWE, holding the WWE Championship, Universal Championship, and World Heavyweight Championship across many years, and a former IWGP Heavyweight Champion in NJPW. He was also UFC Heavyweight Champion from November 2008, when he defeated MMA legend Randy Couture, to dropping the strap to future WWE rival Cain Velasquez in October 2010.
Going back even further, Lesnar was a decorated NCAA Division I wrestler in his college years, dominating the Heavyweight field prior to starting his sports entertainment journey.