Interesting Stats On WWE's Planned WrestleMania 38 Main Event
Here's the latest on what WWE has planned for WrestleMania 38's headliner.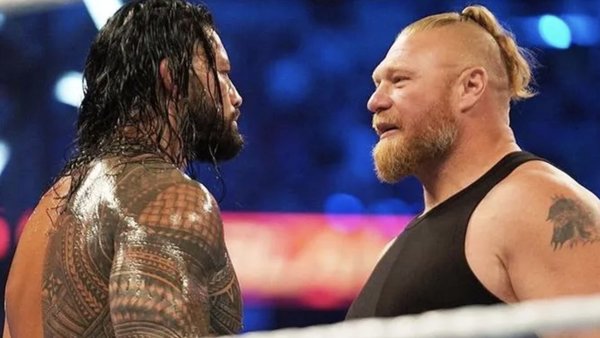 The Wrestling Observer is reporting that current WWE plans call for Roman Reigns vs. Brock Lesnar to headline a night at WrestleMania 38 this coming April.
However, Dave Meltzer's sources haven't clued him in on whether or not the bout will be for the WWE Title, Universal belt or both. If it's the latter, then fans should expect to see some sort of title unification scenario, but WWE might not want to do that whilst the brand split is active.
The Observer shared some interesting stats about Roman and Brock's 'Mania records too.
Reigns would move into third place for most WrestleMania main events in history if he wrestled Lesnar in the main; that would be Roman's sixth headliner, which would be two behind Hulk Hogan (eight) and one short of Triple H (seven).
Meanwhile, Brock would be tied in fourth place with five headline showings at the big event. He'd be locked on that number with top names like John Cena, The Undertaker, Shawn Michaels and The Rock. At least two of those men (HBK and 'Taker) seem unlikely to ever main event again.
Interesting stuff.
Create Content and Get Paid
---