Is John Cena Still A Legitimate Draw For WWE?
How the numbers look following John Cena's WWE Raw return.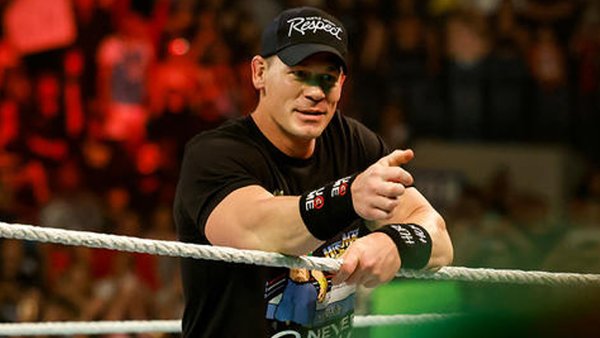 Yes, John Cena is still a legitimate draw for WWE.
Emphatically so.
The 16-time World Champion came close to doubling ticket sales for last night's Raw in Laredo, Texas, which hosted celebrations marking Cena's 20th year in the wrestling business. This is according to ticket trackers @WrestleTix, who pointed out that 4,514 seats were sold following the announcement that Cena would be in the house.
Raw ended up selling out its full 8,240 allocation. Pre-Cena announcement, it was heading for a figure in the early 4000s.
4,514 tickets moved since the Cena announcement. He almost doubled what was going to be a show heading toward 4000-4300+. And who knows how much more he would've brought in if they would've been in a bigger market/arena.

— WrestleTix (@WrestleTix) June 27, 2022
Dave Meltzer reported similarly in the 27 June Wrestling Observer Newsletter. Per his information, only 3,726 tickets had been shifted before the Cena announcement, increasing to 6,943 by the time of publishing.
Clearly, in an era where so few WWE names have a significant, measurable impact on ticket sales and television ratings (making it very difficult to determine who is and isn't a draw), Cena's star power remains intact. Further evidence may come when Raw's television numbers are reported tonight. Raw performed particularly well last week, hitting 1.986 million viewers and a 0.54 rating in the key 18-49 demographic, but it isn't unreasonable to expect last night's show to outdo this following weeks of promotion for Cena's anniversary.
Create Content and Get Paid
---