Is WWE Preparing To Be Sold?
Could today's talent releases be part of a greater strategy to sell WWE?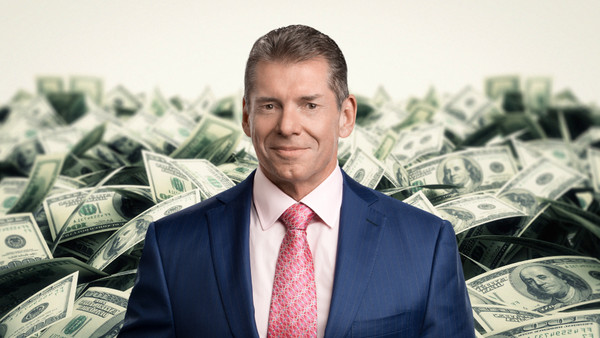 Following today's shocking news of a further six WWE releases – seemingly once more down to "budget cuts" – some are speculating that such cutbacks could be an indicator that WWE is preparing itself to be sold.
The six names today let go by Vince McMahon's organisation are Braun Strowman, Aleister Black, Lana, Ruby Riott, Santana and Buddy Murphy – which follows previous releases this past April and May.
One person thinking that this is part of McMahon's company readying itself to be put up for sale, is former WWE writer Dave Schilling.
Ummm I think WWE is for sale. https://t.co/bp6yboxsYN

— Dave Schilling (@dave_schilling) June 2, 2021
Braun is a legit top guy, a former world champion, and a merchandise mover. Alastair Black was getting a push on TV LAST WEEK. This is very telling.— Dave Schilling (@dave_schilling) June 2, 2021
On the other side of the fence, Brandon Thurston, who does some phenomenal work at Wrestlenomics believes that WWE will never be sold during Vince McMahon's lifetime.
2) I cannot imagine Vince doing anything else. Lay-offs, releases, & restructuring probably has more to do with Nick Khan and Kristina Salen critiquing and reshaping what George Barrios and Michelle Wilson left behind. Every few years WWE has cut employee & talent headcounts.— Brandon Thurston (@BrandonThurston) June 2, 2021
If you've followed Vince's career, he's a control freak through-and-through. That tendency increased with time. I tend to believe control is priceless to him. When he's gone, sure WWE might sell and NBCUniversal is the most obvious suitor and really the only one that makes sense.— Brandon Thurston (@BrandonThurston) June 2, 2021
Even allowing for that & a substantial number offscreen in developmental or out with injuries, the ratio doesn't make sense. The defense built to guard against AEW (putting NXT head-to-head on cable & warehousing talent) is costly, ineffective & is being somewhat undone.— Brandon Thurston (@BrandonThurston) June 2, 2021
As it stands, nobody in the WWE food chain has given a clear indication that there any plans whatsoever for WWE to be sold, but such releases are only going to continue to fuel the fires of speculation.
If you remember, it was only last year that WWE fired over 100 employees as part of purported budget cuts, despite bringing in record revenue numbers. And in 2021 so far, today is now the third batch of talent releases this year.
Create Content and Get Paid
---