Ivelisse Leaves AEW, Alleges Issues With Thunder Rosa & Coaches
Ivelisse departs AEW under a cloud of controversy, alleging mistreatment and "sabotage."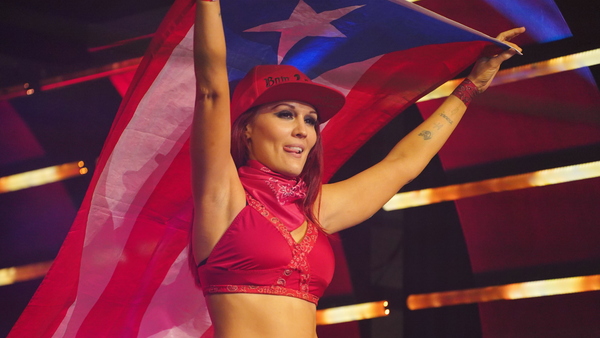 Ivelisse is no longer with All Elite Wrestling.
The former Lucha Underground standout said as much last night, claiming in a since-deleted tweet that she had been let go for speaking up about mistreatment:-
History repeats itself unfortunately. I speak up about mistreatment and get let go. Thats life.— IVELISSE----------LaSicaria#Bow2None (@RealIvelisse) April 14, 2021
Ivelisse had been an AEW regular since July 2020, with her and partner Diamante winning the company's inaugural Women's Tag Team Cup by felling The Nightmare Sisters the following month.
Though she didn't mention AEW by name, the following statement released to Fightful makes it clear that she is referring to Tony Khan's company:-
"I spoke up about mistreatment from a Coach, even to other women too, there were witnesses and I was the one suspended and left in limbo and just now let go, and nothing has been done at all the entire time about (Thunder Rosa) slandering my name the entire time in AEW and doing everything to sabotage my position there, I kept quiet, (Thunder Rosa) also has a history of getting involved with officials in order to get ahead which there was a lawsuit and everything in (Lucha Underground)."
Ivelisse and Thunder Rosa wrestled an awkward-looking Dynamite match in September 2020, in which it looked like Ivelisse was being uncooperative with the then-NWA Women's Champion. Ivelisse has denied this:-
Nope, it was her being unprofessional, she had done the same thing in LU as well, and was unprofessional hurting my tag partner s jaw the next match and slandering my name the entire time at aew?

— IVELISSE?????LaSicaria#Bow2None (@RealIvelisse) April 14, 2021
The Fightful report states that AEW talent had previously told the outlet of "well-known disagreements" Ivelisse had had with agents backstage. Nobody from AEW has commented on the situation yet.
The Wrestling Observer recently reported that Ivelisse (who hasn't appeared on AEW TV since early March) wasn't being used due to issues between her and several coaches. Her partner, Diamante, has been appearing as a singles wrestler lately.