Ivelisse Leaves AEW, Mike Tyson Knocks Out Cash Wheeler! (VIDEO)
Adam Wilbourn & Andy H. Murray on Ivelisse's AEW departure, Mike Tyson on Dynamite, and more!
Join WhatCulture's Andy H. Murray and Adam Wilbourn as they bring you Thursday's rundown of all the latest wrestling news.
We begin not only with an unveiling of our new studio-like structure here at WhatCulture Towers, but a story on AEW's Ivelisse, who has just been released from the promotion (00:43). The former Lucha Underground star departs under a storm of controversy, sadly.
Last night's Dynamite is our primary focus after that, beginning with Mike Tyson knocking out Cash Wheeler as Dax Harwood wrestled Chris Jericho (04:51).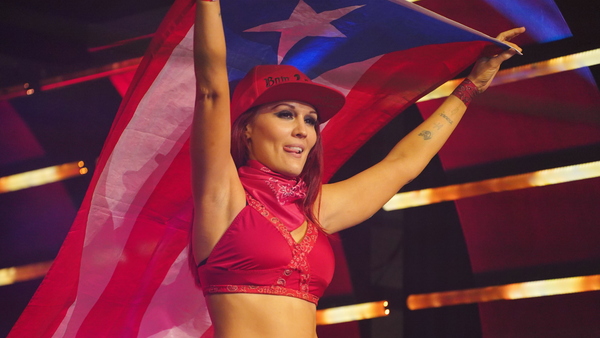 From there, we talk Darby Allin, who took a Jeff Hardy-esque dive to close last night's Dynamite, wrestling Jeff's brother Matt in the night's main event (06:37).
Our final story focuses on Chris Jericho. The Wednesday Night Wars may be over, with NXT moving to Tuesday nights earlier this week, and Le Champion has claimed AEW sent the brand "screaming and yelling" away from Wednesdays (08:45).
As always, today's news video finishes with all your Twitter questions.
Don't forget to subscribe to WhatCulture Wrestling on YouTube for daily videos. You can also send your Twitter questions to @WhatCultureWWE for your chance to be featured!