Jake Atlas Taking Break From Wrestling To Focus On His Mental Health
The former WWE star announces he's stepping away from wrestling.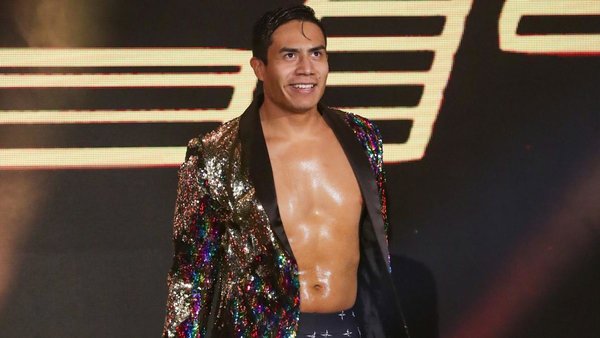 Having competed at this past weekend's Death Before Dishonor PPV for Ring of Honor, Jake Atlas has revealed he's stepping away from the wrestling business in order to focus on his mental wellbeing and to explore other industries.
After losing to Taylor Rust at Death Before Dishonor XVIII, some speculated that Atlas may have suffered a concussion.
Taking to Twitter, Atlas played down any concussion concerns or injury worries, and announced that he will be stepping away from the squared circle.
I'm not concussed or "banged up." I simply just can't keep going anymore. Take your mental health seriously, both for yourselves & for each other, because we only have one life to live. Thank you to anyone who did support me for 5 years. I didn't do much, but what I did was fun.

— 𝗞𝗘𝗡𝗡𝗬 (@kennymarquez) September 14, 2021
Unfortunately, it was unhealthy for me the entire time. I just learned how to hide it really well. I hope that friends & fans I've made alike continue to support me no matter what.

— 𝗞𝗘𝗡𝗡𝗬 (@kennymarquez) September 14, 2021
I have major anxiety just having done that, please be sensitive. Thank you.

— 𝗞𝗘𝗡𝗡𝗬 (@kennymarquez) September 14, 2021
Jake Atlas is one of the many names released by WWE this year, with his tenure with Vince McMahon's sports entertainment juggernaut coming to an end on 6 August.
Since departing WWE, Atlas battled Effy at GCW's Effy's Big Gay Brunch Chicago event earlier this month, before then competing against the former Tyler Rust this past Sunday.
All of us here at WhatCulture Wrestling have nothing but positive vibes for Jake Atlas at this time. Mental health is a serious issue that we all need to be aware of, and hopefully stepping away from the ring helps Jake on this front.
Create Content and Get Paid
---