Jake Roberts "Not Ruling" Out One More Match
Could the legendary Jake 'The Snake' Roberts return to the ring? He's not ruling it out...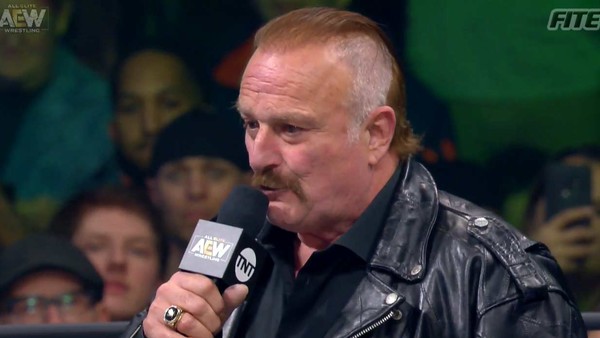 For a certain generation of wrestling fan, there's forever that hope that Jake Roberts will get to drop at least one more poor sucker with his patented DDT before all's said and done. And if Jake gets his wish, we may get to see one more match or two from the WWE Hall of Famer.
Speaking on the Rasslin with Brandon Walker podcast, Roberts detailed how he's not ruling out a return to in-ring action.
As the legendary Jake the Snake detailed:
"It's still difficult. I want to do more and I haven't gotten it through my thick skull that I'm 65. Every now and then, it'll start bubbling – 'You've still got a couple of matches left'. I'm still not ruling it out."
Discussing the recent return to the ring of the 67-year-old Tully Blanchard, Roberts added:
"It pissed me off. I wanted to jump him when he came to the back, but he was out there signing autographs. I was so proud of him."
Fans have seen Jake Roberts get physical during his time in AEW, with him having hit a couple of short-arm clotheslines and even taken a bump or two of his own. But Roberts has yet to pull out his iconic DDT just yet.
While his last match on international television was a fair old while ago, Jake last competed back in August 2018, wrestling in a six-man bout for the Canadian Wrestling Elite promotion.
Create Content and Get Paid
---