Jake Roberts ROASTS Bret Hart & Shawn Michaels
Strong words from AEW's legendary 'Snake'...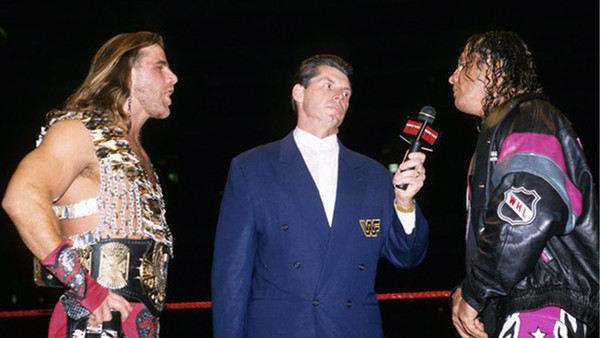 Jake Roberts has shockingly called both Bret Hart and Shawn Michaels the "worst champions of all".
In an interview with FlipDaScript, the legend says he respects what the pair achieved as skilled in-ring workers during their respective careers, but claims they weren't 'putting money in the bank' when they held the WWF World Title. That has led him to declare them as some of the worst world champs in WWE history.
Those are some seriously strong words.
Below is a full transcription of Jake's scathing rant.
"Was he (Michaels) a good champion? Hell no. Did he put asses to seats? Not that many. Check the books. Bret Hart and Shawn Michaels were the worst champions of all. They did not put money in the bank. Shawn Michaels had the 'it' factor, but he was 215lbs and in my day, you're getting in the ring with 275, 300, 350 pound guys. Then you go to André, who was 550. Can you imagine Shawn going up against André? My case is closed".
Roberts went on to say that Steve Austin was the best champion in pro wrestling history.
Create Content and Get Paid
---