Jake Roberts Tests Positive For COVID-19
The legendary Jake the Snake reveals he's caught COVID-19.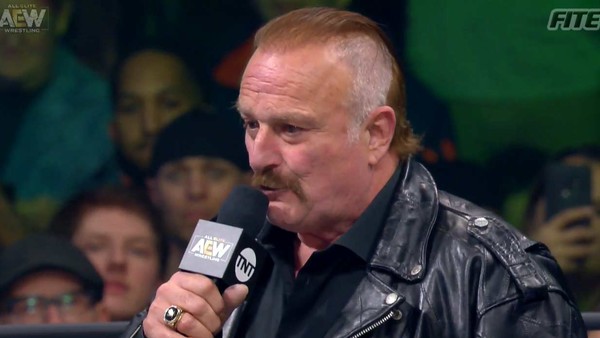 The legendary Jake 'The Snake' Roberts has taken to Twitter to reveal he's tested positive for COVID-19.
From Roberts, he believes that he caught COVID-19 from his family or when he was out shopping. The WWE Hall of Famer has also praised Tony Khan for going "above and beyond all expectations" in looking after Roberts in recent times, with Jake in a high risk bracket when it comes to the ongoing global pandemic due to him suffering from COPD.
I've waited so long. Actually thought I was bulletproof. Yes I've gotten Covid-19!!!!!

— JakeSnakeDDT (@JakeSnakeDDT) December 29, 2021
Yes after not going to do my AEW work for nearly 3 months. Tony Kahn knows I'm high risk and has gone above and beyond all expectations trying to keep everyone safe. Pretty sure I got it from family or when I was out shopping.

— JakeSnakeDDT (@JakeSnakeDDT) December 29, 2021
Jake the Snake arrived in AEW in March 2020, with him immediately paired with Lance Archer. Once COVID-19 became a very real thing, Roberts' role on AEW programming was reduced due to his high risk status.
More recently, Jake has been at home recovering from foot surgery. The neck injury suffered by Archer in his bout with Eddie Kingston in October has also played a part in Roberts being off AEW TV. Still, Jake has made several signing appearances recently, and just this week it was announced that he and Diamond Dallas Page were starting a DDP Snake Pit podcast with Conrad Thompson - with the first episode to arrive on 4 January.
The well wishes of all of us here at WhatCulture Wrestling go out to the iconic Jake Roberts at this time. Here's to a full and speedy recovery.
Create Content and Get Paid
---