JBL Joins WWE Hall Of Fame 2020
It's official: Bradshaw is going in the WWE Hall of Fame.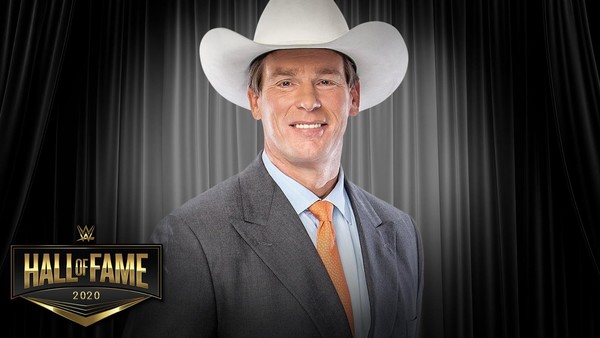 John Bradshaw Layfield last night became the latest name to be locked in for the WWE Hall of Fame's class of 2020.
The promotion announced this in a dot com update, confirming that JBL would join Batista, The New World Order, and the Bella Twins as an inductee in Tampa, Florida this April, with The British Bulldog expected to follow.
Wrestling Inc. and PWInsider broke the news of JBL's imminent induction in mid-February, noting that the self-proclaimed 'Wrestling God' had been booked for WWE-related activities over WrestleMania 36 weekend. Now, it's official.
Though JBL's legacy is complicated by several controversies, most notably multiple allegations of backstage bullying, it's easy to see why WWE is inducting him into the Hall of Fame. He was a dominant WWE Champion after ditching the APA for his JBL gimmick, holding the strap for the best part of a year. A decorated tag team wrestler prior to that, JBL would continue with WWE after retiring in 2009, finding a new role as a colour commentator on Raw and SmackDown, before eventually departing to focus on his charity work.
He fits WWE's Hall of Fame remit to a tee, so in he goes.
Create Content and Get Paid
---