Jeff Hardy Brings Back 'No More Words' Theme On WWE Raw
Raw saw Jeff Hardy make good on his WWE contract renewal promise, bringing 'No More Words' back.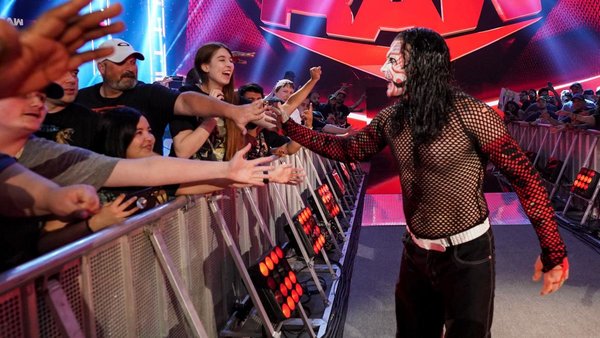 Jeff Hardy brought his much-missed 'No More Words' entrance theme back on last night's episode of WWE Raw.
The veteran wrestled NXT Champion Karrion Kross on the show, making his entrance after the Raw debutant. Hardy and his new/old theme drew a strong response from the Texas crowd as he came to the ring, wrestled Kross, and took the victory (with his feet on the ropes) in under two minutes.
Hardy's hasn't used 'No More Words' (which is performed by Endeverafter) since 2009, having debuted it the year. before. Jeff had walked out to his more traditional theme, Zack Tempest's 'Loaded', since April 2017, when he and brother Matt sensationally returned to WWE at 33.
This change has been in the works for a while. Speaking with BT Sport in September 2020, Hardy revealed that using 'No More Words' again was a condition of him re-signing with WWE that month:-
"'No More Words', when we do get in front of a crowd again, that was a part of me re-signing. I'm like, 'If we get in front of people again, I'd like to use No More Words again because I know y'all own it.' That was the deal for me re-signing. So that's gonna be the ticket when we get back in front of crowds. That's going to boost me even more. To hear that music again… I think the Hardy Boyz music is just for Matt and Jeff Hardy, not just Jeff Hardy."
In a recent edition of the Wrestling Observer Newsletter, Dave Meltzer confirmed the song would be brought back when WWE hit the road in July.
Create Content and Get Paid
---