Jeff Jarrett Interview: "My World" Success, Starting In Podcasting, TNA Stars In WWE & More
Double J continues to break new ground and find success as part of the podcasting biz.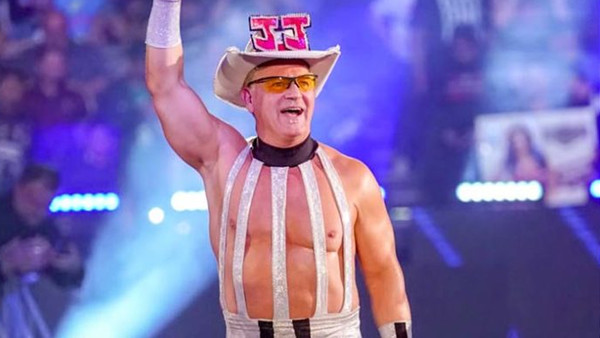 Once he was inducted into the WWE Hall of Fame in 2019, Jeff Jarrett had seemingly achieved it all throughout his illustrious career, but just this year, he added "hosting a successful podcast" to his long list of accomplishments.
It was a mere matter of months ago that Jarrett made his podcasting debut alongside the "Podfather" himself Conrad Thompson for "My World". The show, which essentially serves as a complete career retrospective, covers everything from his early days in the business and formative years in WWE to forming TNA and later GFW.
Every Sunday on AdFreeShows.com (and Tuesday on all other podcast platforms), the duo tackle a topic and share stories courtesy of Jarrett's vivid memory. "My World" has done so well that it was nominated for Best New/Debut Podcast of 2021 by Discover Pod Awards in early October and continues to climb the charts.
Jarrett caught up with WhatCulture to discuss breaking into the podcasting realm, "My World" getting its very own set of action figures, if he has a favorite episode he's done so far, TNA originals thriving in WWE, and more.
Between "My World" blowing up and all the appearances you've been doing lately, how wild have the last few months been for you?
Jarrett: It's kind of surreal in a lot of ways. When Conrad and I sat down officially, when I said, "Yes, I really want to do this, but let's talk the nuts and bolts of it," when we got into it, he said the word "platform" a couple of different times and it didn't really resonate with me. Again, I'm so new to the game and the world, but as things have rolled along through the years and now doing a podcast, talking about my 35-year career, it has given me a platform and new business opportunities. Some I've been working on literally for years off and on.
I have a couple of international projects I'm working on and obviously the podcast and everything that goes along with that and interviews and media hits. I literally get to talk about football and sports and all that. I'm having a lot of fan and I'm stepping into the gaming world, formed a partnership with a great group and we'll be making an announcement on that in the weeks to come. I'll be doing some stuff with minor league baseball as well. Lot of moving parts in my world as we say.
Interview continues on page 2...