Jerry Lawler Says He Was Removed From WWE Raw Commentary Due To Tozawa Remarks
There's surely a lesson to be learnt here...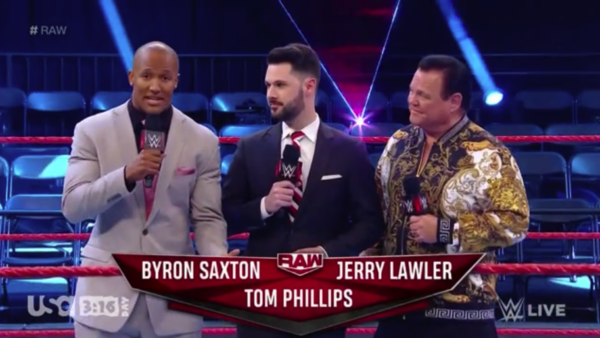 For Jerry Lawler, he believes he was removed from the Raw commentary team due to comments he made during an Akira Tozawa vs. Austin Theory match on WWE's red brand in April 2020.
If you remember, this was the bout where King referred to Tozawa's cannonball manoeuvre as a "ramen noodle moonsault". That comment was quickly picked up on by the wrestling community, with many taking umbrage with Lawler's ill-conceived remarks.
Speaking during a K&S WrestleFest virtual signing event (as per POST Wrestling), the WWE Hall of Famer believes the "ramen noodle moonsault" line is what had him taken off WWE commentary.
"One day I'm doing Raw, and Tozawa is in the match, right? And Byron Saxton - Tozawa does some kind of [move] and then, we're on live, you gotta remember we're on live, and now Bryon says, 'Oh, there it is! The spinning dragon something', and I'm just thinking, 'Oh, you made that up', right? And so the next thing, he goes to the top of the rope and he flies off, and I looked at Byron and I said, 'Oh look, there's a ramen noodle moonsault'. What is racist about that? All of a sudden - I thought it was funny. That's a ridiculous name, right? And all of a sudden, the internet blows up, 'Oh, King's a racist'. And even Tozawa, the next week comes back, says, 'It's nothing racist. I eat ramen noodles every week'. But the next week I wasn't on Raw anymore."
As alluded to, Jerry Lawler would soon be replaced at the Raw announce desk by Samoa Joe shortly after making these comments.
Lawler added how, prior to the Tozama vs. Theory match, he'd been carrying out voicework for the WWE Battlegrounds game with Mauro Ranallo. While Ranallo was using his extensive knowledge to correctly call the different moves being seen in the game, the King thought Mauro was completely making up terms on the fly.

Create Content and Get Paid
---