Jim Cornette Compares MJF To THIS WWE Hall Of Famer
MJF receives huge praise from James E. Cornette.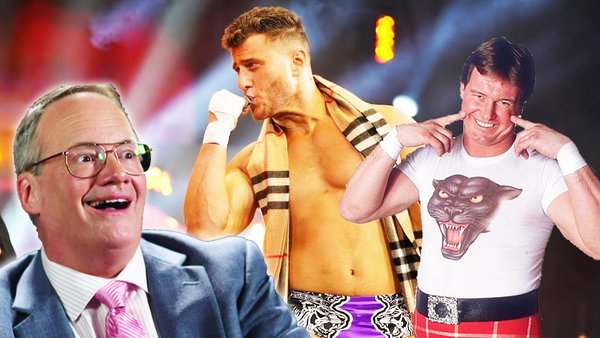 In some extremely high praise, Jim Cornette has compared MJF to the legendary 'Rowdy' Roddy Piper.
Cornette made this comparison during the latest episode of his Jim Cornette Experience podcast, stating how Maxwell Jacob Friedman's post-match Full Gear promo reminded him of the iconic Piper.
As Corny detailed (via Inside the Ropes):
"I don't know if it was two minutes, three minutes or whatever, but it was a Roddy Piper promo. It was flawless. The emotion, the venom dripping from the words he said about people he don't like and that he has proved everyone wrong, he beat Darby with a headlock takeover, blah, blah, blah. What a f**king heel!
This was just, I'm surprised he didn't have a brain aneurysm during this promo, but it was f**king great. When you are in a situation like that, the blood is pumping and you have that adrenaline and you have that advantage, but it's just a different way rather than MJF Coming out and always being composed and snotty with people, but being in control. Here, he is in control but he is triumphant, and it was an extra gear."
A modern-day heel receiving praise from one of the all-time great managers comparing him to arguably the greatest heel to ever lace up a pair of boots? That's quite the compliment.
While he may take umbrage with certain elements of AEW, Cornette has long been a major fan of MJF dating back to the pair's time working in MLW together. Since Friedman signed with AEW, James E. has regularly sung the praises of the nowadays Pinnacle leader.
As alluded to, MJF was victorious over Darby Allin at this month's Full Gear PPV, hitting his rival with the Dynamite Diamond Ring before pinning him with a headlock takeover - delivering exactly what he'd promised prior to the event.
Create Content and Get Paid
---