Jimmy Jacobs Confirms WWE Firing Was Over Bullet Club Photo
The former WWE creative writer verifies the speculation behind his departure.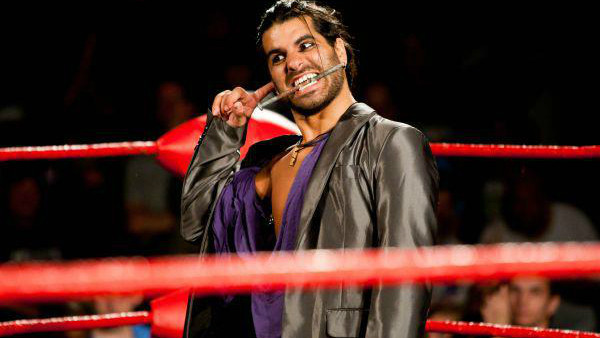 Former Ring of Honor star-turned WWE writer Jimmy Jacobs made waves recently when he was fired from WWE for what many perceived to be his posting of a selfie with members of The Bullet Club during their Monday Night Raw "invasion."
While most speculation centered around the photo merely being the proverbial straw that broke Vince McMahon's back, Jacobs himself seems to pinpoint the photo as the primary reason he was let go. In an interview with Live Audio Wrestling, Jimmy had this to say regarding his termination:
"No mistake was made. I am a-okay with the way that everything went down. It [the photo] was given to me as THE reason [he was fired]. I've read the couple reports a couple of places saying there were things leading up to it or this was the straw that broke the camel's back... if it was, I'm not aware of any of that. You know, it's certainly possible - who knows? But this was... yeah... it was because of the picture. For sure."
Prior to this statement, Jacobs says the firing "isn't something he's going to get into," so this may be all we can expect on the matter. The veteran already has his first independent booking lined up with Beyond Wrestling on 12 November in Somerville, Massachusetts. Given how quickly he's jumped back into the scene taking bookings mixed with his general attitude in the interview, this doesn't sound like a bitter guy scorned for being fired from his dream job.
Perhaps Jacobs didn't enjoy what many find to be a creatively stifling environment in WWE and wanted to be able to spread his wings a bit more, thus hastening his departure with the photo, which he surely knew would put him in hot water with the boss.
Chris Jericho - who worked exclusively with Jacobs during his incredibly successful most recent run - seems to agree:
"Jimmy's good and if I was there I would've tried to help him out, but it's not the smartest of moves. If I work at McDonald's and post a picture of me hanging out with guys from Wendy's and hashtag 'Wendy's is great', McDonald's might not be too happy about it - so you can't just say it's the [wrestling] business. I think Jimmy's a smart guy and maybe wouldn't surprise me if he knew something was going to happen. Maybe he was getting sick of it, I don't know. I just know as soon as I saw that picture, I was just like 'ooof,' with the hashtag 'BCInvasion' or 'YBInvasion' or whatever it was - you can't do that, man. I mean, you can't.
Reports have surfaced that there are multiple talents backstage contemplating making their exit from WWE, even going so far as to seek advice from Cody Rhodes on how to do so successfully. Jacobs' could be part of that coterie.
Either way, we know for sure is that WWE is now without one of their most talented creative minds.
Create Content and Get Paid
---