John Cena On WWE: "My Body Can't Do It Anymore"
Don't bank on seeing John Cena too often inside WWE rings in the future.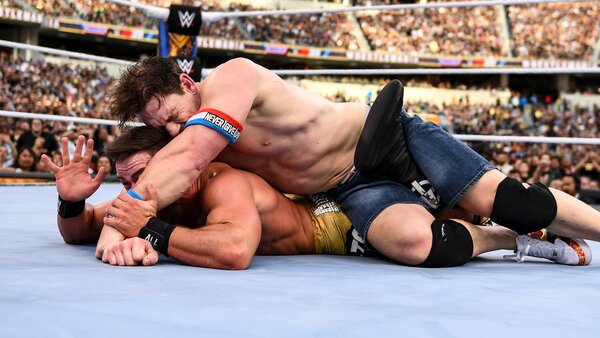 Recent WWE returnee John Cena has told Busted Open Radio that he isn't capable of producing a match better than the one people saw vs. Austin Theory at WrestleMania 39.
Cena added: "What I have is what you saw at WrestleMania 39. That's what I feel confident I can deliver, and that's really nice for here and there, but that's not every day in WWE". He then went on to say that today's wrestlers have "raised the bar" for what's expected bell-to-bell in the promotion.
The great man doesn't believe he'd be able to work at that pace night in and night out any longer, but he's totally cool with that. Cena has moved on from full-time WWE life, and is doing quite well for himself over in Hollywood.
He has no designs on ever pretending he could handle a full-time schedule in wrestling again. Cameo appearances "here and there" (when they fit around his filming commitments) could work out well though - that last bit will ease fears from Cena fans that the match vs. Theory might be his last.
Cena closed by saying he's mindful of "giving the consumer a bad product".