John Cena Really Wants WWE Return
John Cena wants a WWE return as much as you do.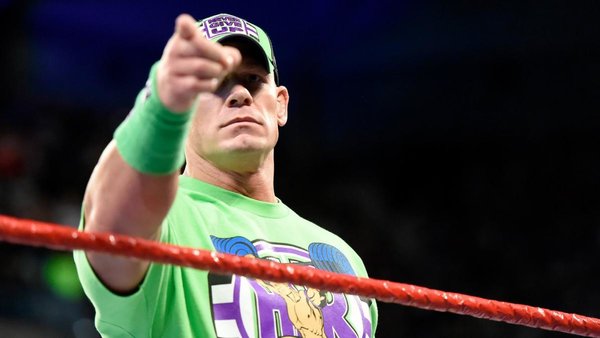 John Cena has admitted that he really, really wants to get back to WWE.
Whilst recently speaking to Den of Geek, the 16-time World Champion went into detail about his last appearance in a WWE ring as one half of WrestleMania 36's Firefly Funhouse cinematic spectacular. On the subject of this match against Bray Wyatt, Cena confessed that when he attempted to dig a little deeper as to what a Firefly Funhouse would consist of around the time, he was met with the answer, "We don't know."
Instead of panicking at this uncertainty, though, Cena saw this as a challenge and was inspired by the idea of making something special:
"The Funhouse match was something I hold very close to me and maybe that's another 45-minute interview for another day because that was kind of thrown in my lap at the last minute. And I remember specifically asking what a Firefly Funhouse match was. And the answer was literally, "We don't know." And in most performers that would cause panic, but I was just riveted by the open field that we could possibly create something special. And like you said, it took a lot of brave folks and a lot of hard work to make something that hopefully the audience understood. And at least if it reached one, we reached you and that's good. And I'm sure in your critical television articles, I've been on the wrong end of an ass-kicking many times from you and that I totally understand, but I'm glad we at least got something you enjoy."
Talk of his last appearance within Vince McMahon's empire eventually led to Cena explaining that he really, really wants to return to the company in the future. However, when he does, it isn't simply a case of trying to top what he did last time out. His re-emergence would need to be "an enthralling and correct continuation to the narrative.":
"I always found a real sense of satisfaction contributing where I could, because I know that the idea of the sense of complacency with performers is high. And they always want to be at the top spot and there is only one top spot. But I believe a spot is a chance to contribute. So it won't be about that. It will simply be if there is an enthralling and correct continuation to the narrative. I really, really want to get back to WWE. I really want audiences to get back to WWE."
Cena would then go on to reject the idea that he carried the company on his back for a spell, before stating that when he does return, his first question will be "Why?", soon followed by a "Where do we go after that?", and in his words, "if I get, 'I don't know' to both of them, that's cool because that means I can come up with my own thing."
With WWE looking to return to live audiences around the time this year's SummerSlam arrives, perhaps an appearance from Super Cena at the landmark event may not be completely out of the question. Judging from Cena's comments here, he's chomping at the bit to play whatever part he can in the company's future.
Create Content and Get Paid
---