John Cena WWE Quiz: You'll Never Get 100% On This
How well do you know "The Face That Runs The Place", John Cena?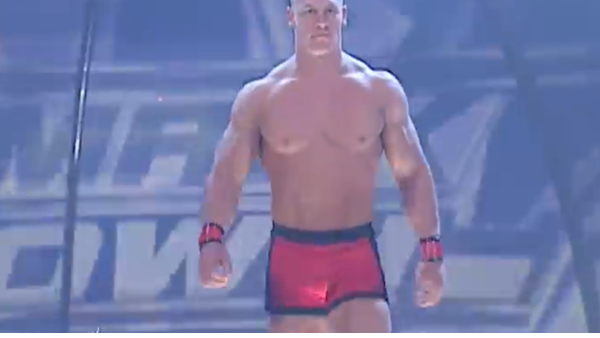 John Cena is regarded as one of the greatest stars in WWE history. Making his WWE debut in the early half of the 2000s, Cena soon climbed the stairs of fame with the help of his unique in-ring style and mic work. Within a year of stepping foot on the main roster, he locked horns against the likes of The Undertaker, Shawn Michaels, Kurt Angle, and many other big names.
Soon Cena debuted his "Doctor Of Thuganomics" gimmick and found himself in the major title picture. He became so good at it that he became the face of WWE. Interestingly enough, he held that spot for almost a decade. If this doesn't convince you to acknowledge Cena's greatness, then wait for this. Currently, Cena is tied to Ric Flair for most World Championship wins. However, it seems that the record might be breaking soon as Big Match John recently returned to WWE.
Speaking about Cena and how great he is, you must know Cena won the Muhammad Ali Legacy Award for being the Best Sportsperson of 2018. Now that we've briefly talked about what Cena has done in his two-decades-long WWE career, let's see how much do you remember about the modern-day icon. Below is a quiz, where certain things about Cena's career are mentioned. Just pick the right answers and find out how big of a fan you're of John Cena.
Answers at the end!
1. What Year Did John Cena Make His WWE Debut And Answered Kurt Angle's Open Challenge?