John Cena's WWE 'Passing The Torch' Moment Confirmed?
John Cena's 20th anniversary looked to the past and signposted a feud for the future.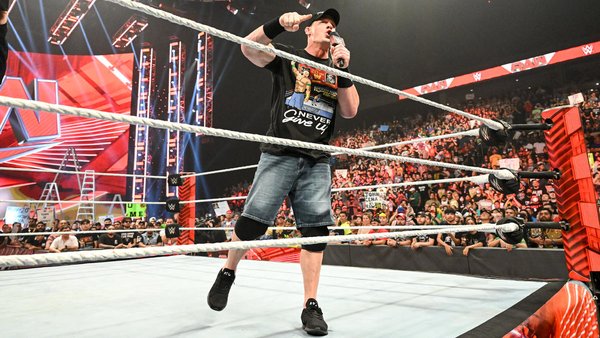 The long-rumoured John Cena vs. Theory program appeared to take flight on last night's WWE Raw, which was largely built around the former's televised return celebrating his 20th anniversary in professional wrestling.
Cena's appearance was his first since dipping out following his SummerSlam 2021 loss to Roman Reigns. Though an in-ring promo was the centrepiece, he also featured in multiple backstage segments, including one with Theory.
The United States Champion confronted Cena after an interaction between the 16-time World Champion and Ezekiel. Theory claimed that he, not John, should be the subject of celebrations, asking his would-be opponent how many title reigns he had accomplished by 24 years old. Cena took this on the chin, then left Theory furious by walking out of the scene when the younger man attempted to take a selfie.
Beyond Cena, Theory is currently embroiled in a rivalry with Bobby Lashley, who will challenge for the US Title at Money In The Bank 2022 (2 July).
SummerSlam 2022 (30 July) had been rumoured as a potential spot for Cena vs Theory, which would likely be presented as an informal passing of the torch. WWE is yet to confirm anything in that regard.
Create Content and Get Paid
---