Johnny Gargano Addresses Rumours Of Impending WWE Return
Could Johnny Wrestling soon be back in the WWE fold?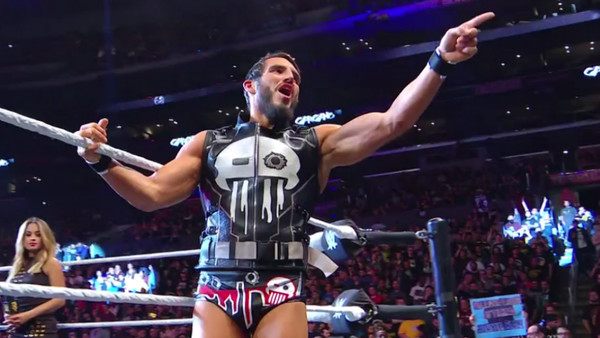 With the recent appointment of Paul Levesque as the new WWE Head of Creative, that's only further amped up those rumours of Johnny Gargano returning to WWE as part of the main roster.
Speaking during his latest Twitch stream, Johnny Wrestling has now moved to address such speculation. While he didn't give a firm answer on where his pro wrestling future lies, Gargano did detail how he's in good enough shape that he "could show up on television" at any time.
As per WrestleTalk, Johnny explained:
"So, you guys hear any good rumours lately or what? The comments section is going to be a wild one tonight, I am sure of it. Yeah. Look, I know what to expect, the moderators I'm sure are going to be watching and deleting a lot of things, but I will obviously address the elephant in the room up front. You know the general rule on this channel, and how this thing goes. I talk very openly about professional wrestling, I talk very openly about a lot of things, but if you're expecting to come here and me to flat out say that 'I'm coming back here' or 'I'm coming back there', 'I'm doing this' or 'I'm doing that', that's not gonna happen. So, to save the moderators some time and effort here, if that is your question, I will answer a lot of questions, ask whatever you want, talk about wrestling, talk about all that good stuff, I have no rules as far as that goes, but if you're going to ask me the questions that I'm definitely not gonna answer, just save yourself some time, ask me something better than that, and I will happily answer it."
Gagano continued:
"I will say that I am about, I'm pretty much what I would like to call 'TV lean', I'm not 'TakeOver lean' yet, but I am TV lean to where I could show up on television, at any point, and I could be in good shape. I know that's gonna take a life of itself that I'm saying this, but I'm being honest with you guys. (Laughs) I'm not gonna say that I'm not."
Johnny Gargano departed WWE at the end of last year, with him stepping away from the squared circle to embrace fatherhood following the natural expiry of his prior contract with the sports entertainment juggernaut. He and his wife, Candice LeRae, welcomed their son into the world this past February, and now the attention is when and where Johnny will resurface in the wrestling world.
Prior to Triple H being put in charge of the WWE creative team, there were already rumours that Johnny may end up returning to the company as a main roster talent. Of course, those rumours have only intensified following the news of the Game's new position within the organisation.
Gargano actually technically made his wrestling return this week, with him making a video appearance on IMPACT Wrestling to praise Alex Shelley ahead of Shelley's upcoming shot at Josh Alexander's IMPACT World Championship at the Emergence special on 12 August.
Johnny was previously under WWE contract from 2015 through until last December, with that tenure seeing the Cleveland native win the NXT Championship, the NXT North American Championship, and the NXT Tag Team Championships with Tommaso Ciampa - marking Gargano out as the first ever NXT Triple Crown Champion.