Johnny Gargano Injured At WWE Live Event, Royal Rumble In Doubt?
'Johnny Wrestling' still wants in the January classic, but will this latest setback cost him a spot?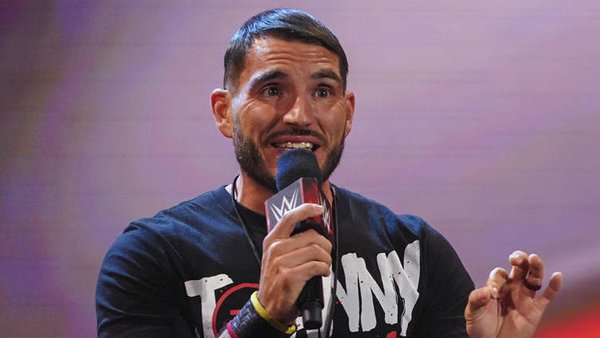 Johnny Gargano will be missing time on Monday Night Raw due to a shoulder injury sustained while the cameras weren't rolling.
Taking to Twitter, 'Johnny Wrestling' provided an update as to his whereabouts at present, noting that this particular time of year isn't one he'd want to miss. He said;
"I injured my shoulder at a live event in Toronto (ironic?), and the medical team is going to protect me from myself for a bit.. but you better believe I'm going to do EVERYTHING I can to get back in that ring so I can be that guy you all know I can be. Just let me in that Rumble!"
Gargano worked a tag team match alongside Dexter Lumis against The Miz and Baron Corbin at a show in Toronto, Onario on December 30th 2022. He last appeared on the show during Miz and Lumis' ladder match on December 19th, failing to successfully interfere on Dexter's behalf. His knock was referenced on last nights edition of the show, with wife Candice LeRae confirming that their goal was to get him "back to 100%".