Jon Moxley Cuts Epic Promo, DESTROYS Heckler In AEW Dynamite Return
When a moron yelled at Jon Moxley on AEW Dynamite, the former World Champion crushed him.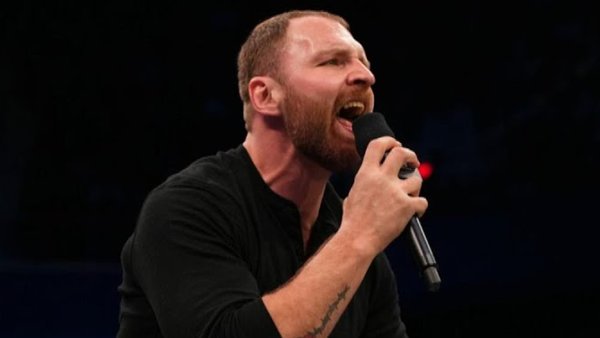 Jon Moxley cut a fantastic comeback promo on last night's episode of AEW Dynamite, speaking openly on his struggles after taking time off to enter an inpatient alcohol treatment program, coming face-to-face with his demons, the strength he has drawn from recent experiences, and more.
"I don't run from demons, I just beat the sh*t out of them," said the former AEW World Champion. There's no alcohol in his life anymore. Now, all he drinks is blood.
Washington, DC would have been in complete silence, enthralled by the opening segment if not for one moron, who heckled Moxley within seconds of him hitting the ring. While close to incoherent on television, "Boo! Get this drunken piece of trash out the ring!" is apparently what was shouted across the arena floor.
Moxley went for the throat straight away. "Hey, go f*ck yourself," he said. "Get that guy out of here. Piece of sh*t."
AEW tweeted out the clip raw and uncut:-
Welcome back @jonmoxley.#AEWDynamite is LIVE on @TBSNetwork pic.twitter.com/tjeTAXBjf5

— All Elite Wrestling (@AEW) January 20, 2022
Predictably, this drew a gigantic pop from the Washington crowd - and whether taken out of the building or not, the heckler wasn't heard from again.
This was Mox's first appearance on AEW programming since late October. That he was entering inpatient alcohol treatment was announced in November. Status updates had been few and far between since then, though AEW announced his Dynamite comeback on Tuesday this week.
Create Content and Get Paid
---