Jon Moxley On Potential WWE Return: "I'd Take The Phone Call, BUT..."
Former AEW World Champion Jon Moxley speaks on returning to WWE.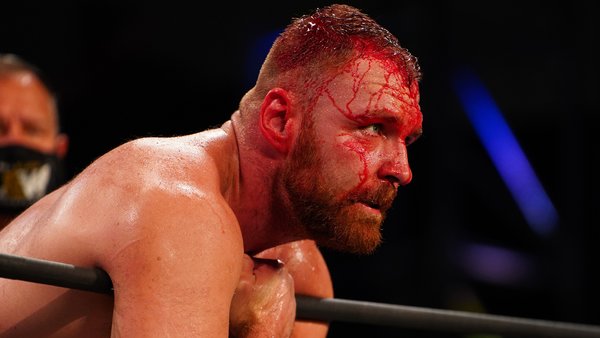 Former AEW World Champion Jon Moxley recently conducted an Ask Me Anything session over on Bleacher Report, during which he took the "never say never" approach when grilled on whether or not he'd go back to WWE "on the right terms."
Moxley responded with the following:-
"You gotta say never say never, because you don't want to run back what you said years later because you don't know what'll happen. Just the creation of AEW was so vital to the wrestling industry, and that's part of the reason why I'm so proud to be a part of it. I wouldn't rule out ever doing business with them again, we had a mutually beneficial relationship for a long time. If they called I would listen, but I highly doubt we would ever be on the same page. I'd be open to an idea. I don't not like money. I got a kid on the way and gotta put it through college so ya know. I would take a phone call, but I highly doubt anything would materialize."
Moxley rose to international prominence while with WWE, where he wrestled as Dean Ambrose between 2011 and 2019. A former WWE Champion and member of one of the most important factions in company history, The Shield, he was nonetheless subjected to plenty of unfavourable booking throughout his tenure, as covered in his incendiary Talk Is Jericho appearance shortly after his April 2019 release.
Having found a considerably more consistent role in AEW, where he has only lost one singles match in close to two years, Mox's post-WWE comments make it clear he has found creative fulfilment under Tony Khan's employ. His honest answer to the WWE question is refreshing, though.
Create Content and Get Paid
---