Jon Moxley Vs. Rey Fenix AEW Disaster - What REALLY Happened
Referee Rick Knox has backstage AEW heat after Moxley vs. Fenix went off the rails.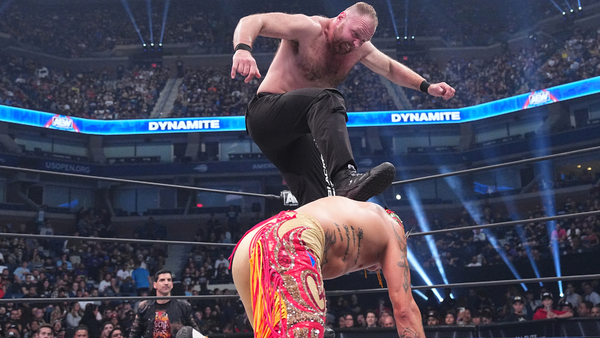 Referee Rick Knox reportedly had "heavy heat" on him after officiating last week's disastrous AEW Dynamite match between Jon Moxley and Rey Fenix.
Knox oversaw Fenix's International Championship victory over Moxley, which was blighted by the dethroned Mox suffering a concussion early in the clash. From a viewer's standpoint, the damage was most evident in the finish, where Knox counted three on a sitout piledriver that Moxley didn't kick out of. This necessitated Fenix hitting the move again before scoring the win.
When it became apparent that something was wrong with Moxley, an audible was called, with Fenix taking the gold. Now, Fightful Select that the situation has necessitated changes not only to plans for Dynamite, but this weekend's WrestleDream pay-per-view as well.
The outlet states that a non-AEW wrestler was to accost Moxley on Dynamite, challenging him to an International Title match. That plan was scrapped when the Fenix/Mox result was altered. There is currently no word on who, exactly, the non-AEW wrestler would have been.
The entire situation left Knox with backstage heat. Sources have indicated that this "wasn't the first time something like this has happened and a wrestler wasn't protected."