Kalisto Reveals His Biggest WWE Regret
Edge, Rey Mysterio, Paul Heyman and more loved Kalisto's WWE idea, but he never pitched it.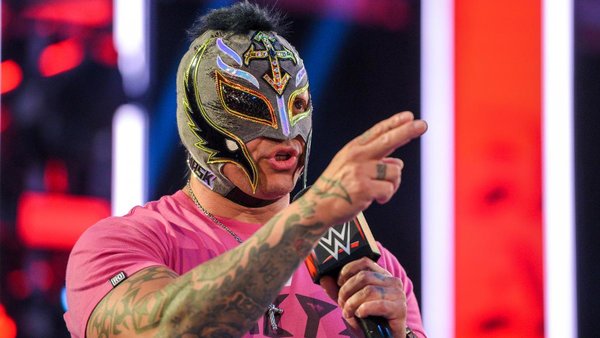 Ex-WWE star Kalisto has told Chris Van Vliet's 'Insight' podcast that he regrets never pitching a 'Mask vs. Mask' match against Rey Mysterio to company management during his eight-year run.
That, he says, was never broached during chats with Vince McMahon. "Pretty much the whole world", including Rey himself, knew what Kalisto wanted to do, but he never brought it up to the boss. That's something he'll always regret.
Mysterio gave Kalisto "his blessing" to make the pitch, and Paul Heyman described the idea as "genius". Despite that, the Lucha House Party man never plucked up the courage to bang on Vince's door and lay everything out.
Incredibly, he claims he was just about to before WWE released him on 15 April.
Kalisto had a storyboard mapped out for the feud, and even showed peers like Daniel Bryan and Edge what he had in mind. Everyone thought it was good and agreed that he should make the pitch - McMahon, meanwhile, was none the wiser.
Who knows if Vince would've gone ahead with Kalisto's plan anyway. The masked man will never find out, and says that's his "own fault".
Create Content and Get Paid
---