Keith 'Bearcat' Lee Shoots On Recent WWE Changes
Just how involved has Vince McMahon been? Keith Lee explains his WWE gimmick change.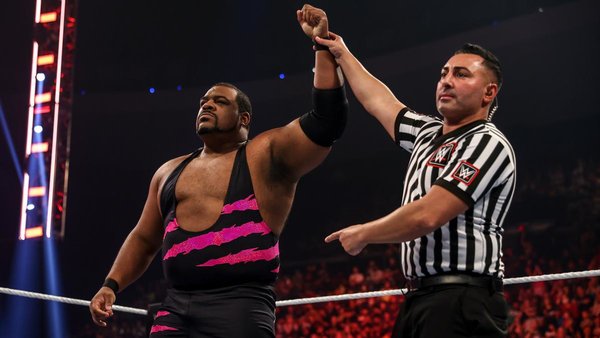 Keith 'Bearcat' Lee has admitted that transitioning from smiling, inspirational babyface to menacing destroyer has been a tall order.
The WWE Raw star told Ryan Satin's 'Out Of Character' podcast that he's aware of how people perceive him when they see him walking down the street or through the airport. Lee is a big dude, and cuts an intimidating figure when he's not smiling.
Then, once folks get talking to him, they find an affable, charming bloke who enjoys being friendly. That's something Satin described as a possible "struggle", and Keith agreed.
That's also why he's so grateful that Vince McMahon has been ultra-hands on with this recent change in character. Lee said that knowing what the boss wants directly is preferable to "making a guess or some sort of estimation, hypothesis etc".
Together, they've brainstormed this elitist, more aggressive presentation, and it's something Keith wants to sink his teeth into long-term. At the same time, he's aware that there will be an adjustment period; just how patient Vince will be about that remains to be seen.
Perhaps summing it up best, Lee told Satin that he'd just "see how it goes".
Create Content and Get Paid
---