Kenny Omega Sparks HUGE Viewership Increase For Impact Wrestling's Twitch Channel
Impact Wrestling Twitch numbers were up BIG last night for Kenny Omega's appearance.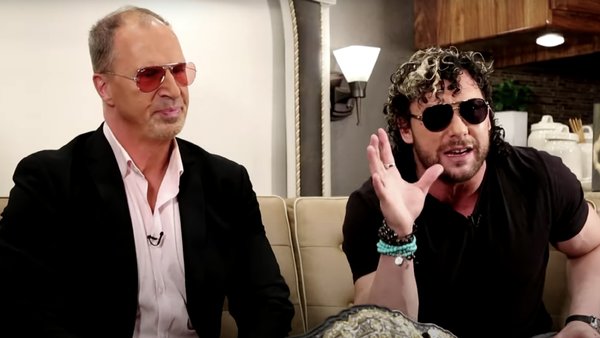 The first lot of viewership information for last night's episode of Impact Wrestling is in, with Kenny Omega's guest appearance sparking a monstrous viewership increase for the promotion's Twitch channel.
As revealed by Impact's Twitch statistics page (h/t Reddit user MrBacanudo), the episode scored a whopping 50,686 peak viewers, which is comfortably the highest total in company history. This is also a colossal leap up from the Twitch stream's weekly average of approximately 2,000.
Per SocialBlade, Impact's Twitch subscriber count has also increased by around 21,000 over the past 30 days - a jump of 1,201.2%. One has to assume that a decent chunk of this is down to the new working relationship between Impact and AEW.
Viewership figures and other ratings data won't emerge for last night's Impact broadcast on AXS TV until later today, though it'll be interesting to see how well they do with 'The Cleaner' on the show. Last week's Impact hit an average of 166,000 viewers and a 0.05 rating in the key 18-49 demographic, finishing 121st amongst cable shows on the night, so look out for any increases.
At the time of writing, Omega's segment with Don Callis and Josh Mathews is up to 56,387 YouTube views.
Create Content and Get Paid
---