Kevin Nash Shoots On CM Punk & AEW "Dumb Motherf*ckers"
WWE legend Kevin Nash just went HARD on CM Punk and AEW life in general.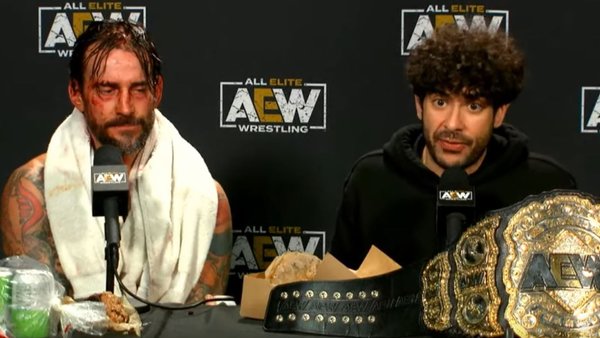 WWE legend Kevin Nash verbally pounded CM Punk, Tony Khan, Kenny Omega, The Young Bucks and AEW generally during a prolonged rant on his popular 'Kliq This' podcast.
Amongst other things, 'Big Sexy' called Punk "a little bit of a prick" (whilst admitting that he'd also fit that description), called AEW "dumb motherf*ckers", and said CM Punk needs to "shut the f*ck up" - of course, Kev was discussing the fallout from a vicious post-All Out media scrum.
He didn't hold back.
Nash went particularly hard on Punk and recalled comments the then-WWE star made about his knees clicking together back in 2011. The former World Champ didn't forget, and pointed out that 43 year old Punk is now "like a '75 El Dorado with 102 miles on it".
Not stopping, Kevin then encouraged Punk to "pull his tampon out", and called the entire AEW drama "a bunch of sh*t". Turning his attention back to Omega/The Bucks, Nash asked why they couldn't sit down and work things out rather than blowing up.
'Kliq This' has become soundbite gold over the past few months. This is why.
Create Content and Get Paid
---